Road Safety in LMICs: Identification and Analysis of Specific Issues - Literature Review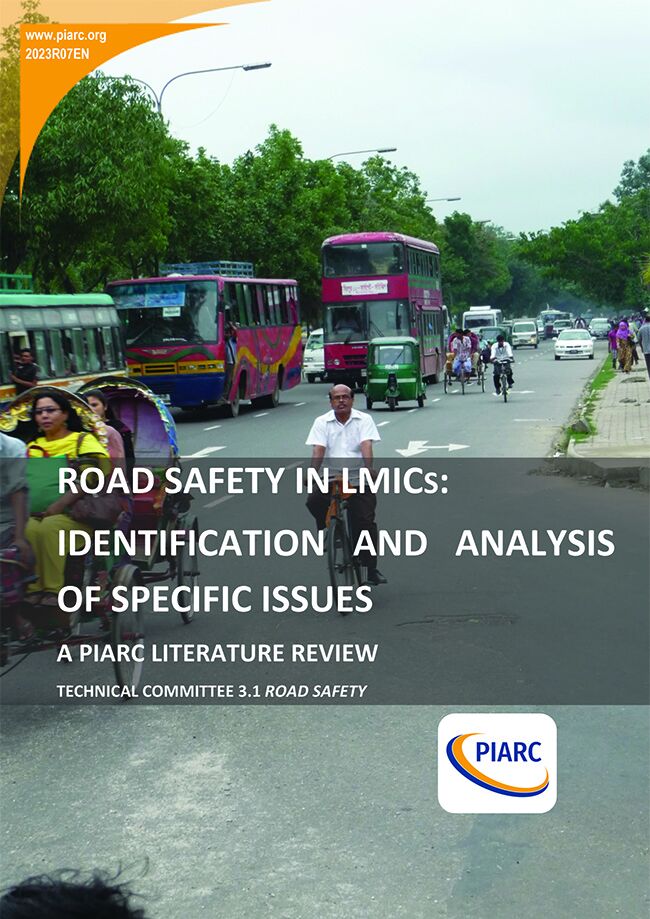 This report is a deliverable of PIARC working group 3.1.1 Specific road safety issues for LMICs. The working group performed its activities in the period 2019 – 2023. We prepared two deliverables: a) a literature review and b) an overview of case studies.
The present report gives the literature review. The review starts from the notion that road safety is a multifaceted problem which requires a multi-disciplinary approach. The safe system approach is generally considered as the central concept for this purpose and this starting point is also taken in this study. However new directions are needed to make the safe system work in LMICs. The period of the first UN Decade of Action for Road Safety has brought us a series of valuable problem analysis and overview articles prepared by a variety of institutions and institutes. As a PIARC working group we did not repeat this effort, but used it as a starting point to indicate which specific issues do require a boost in LMICs for the coming period up to 2030. We concluded that the following 12 issues deserve special attention:
I.UN Sustainable Development Goals : integral approach
II.Safety culture
III.Road safety management and leadership:
IV.Building road safety expertise and science
V.The transportation system as a whole
VI.City design, architecture, land use, rural planning.
VII.Cost effectiveness
VIII.Legislation and enforcement
IX.Speed
X.Sustainable safe roads
XI.Vehicles as a safe system component
XII.Post-crash health care
In order to make clear that the road safety problem is to be approached as a system, we organized these issues in three levels, considering organizational and cultural aspects (strategical), network and traffic system related aspects (tactical) and component related aspects (operational).
For each of these issues we describe a short state of the art, which results in a number of focus areas that need particular attention from the LMIC point of view.
Information sheet
Date: 2023
Author(s): Comité technique / Technical Committee / Comité Técnico 3.1 Sécurité routière / Road Safety / Seguridad Vial
Domain(s): Road Safety
Type: Literature Review
PIARC Ref.: 2023R07EN
ISBN: 978-2-84060-749-6
Number of pages: 44