Multimodal Solutions for Optimizing -Road Networks in Urban and Peri-Urban Areas - Case Studies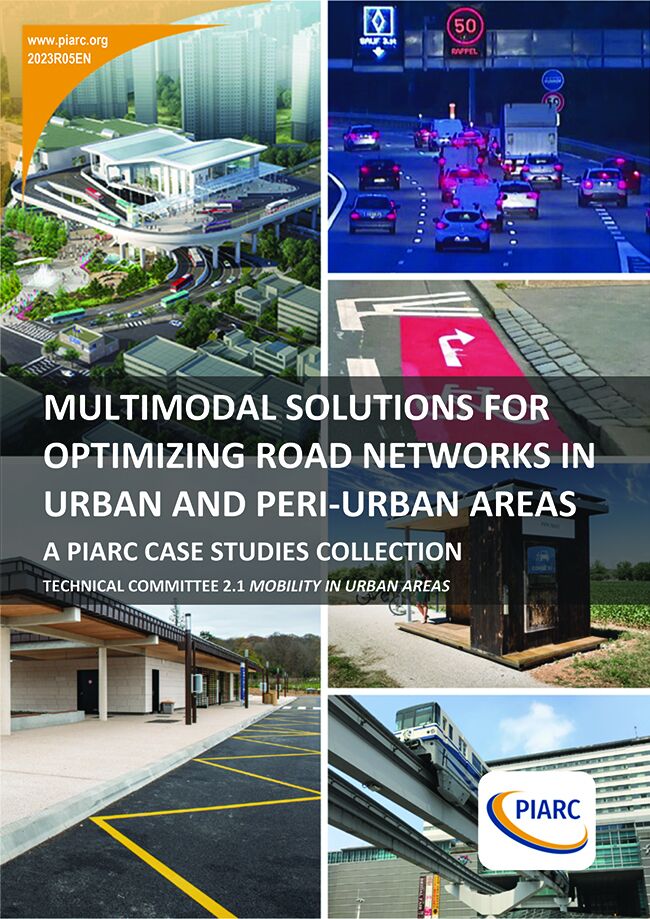 The current collection of case studies is part of a set of six publications of Technical Committee 2.1 Mobility in Urban Areas expected for the 2020-2023 cycle.
Mobility in urban areas faces complex problems which need to be managed within spatial and budgetary constraints. It is therefore necessary to optimize road networks through better integration with other forms of transport (rail, active modes, etc.) utilizing a multimodal approach.
The Working Group 2 "Integrated transportation systems, multimodality" has researched case studies and good practices on multimodality in several cities and peri-urban areas around the world.
This report contains the collection of case studies related to good practices of multimodal optimization of road networks in terms of efficiency, resilience and sustainability. The case studies included in this report represent the current state of good practice and highlight the benefits and impacts of each project, and analyze the efficiency, the resilience and the sustainability.
Information sheet
Date: 2023
Author(s): Comité technique / Technical Committee / Comité Técnico 2.1 Mobilité dans les zones urbaines / Mobility in Urban Areas / Movilidad en zonas urbanas
Domain(s): Urban Mobility
Type: 2023R05EN - Case Studies
PIARC Ref.: 2023R05EN
ISBN: 978-2-84060-747-2
Number of pages: 187