Good Practices in Maintenance and Traffic Operation of Heavily Trafficked Urban Road Tunnels - Technical Report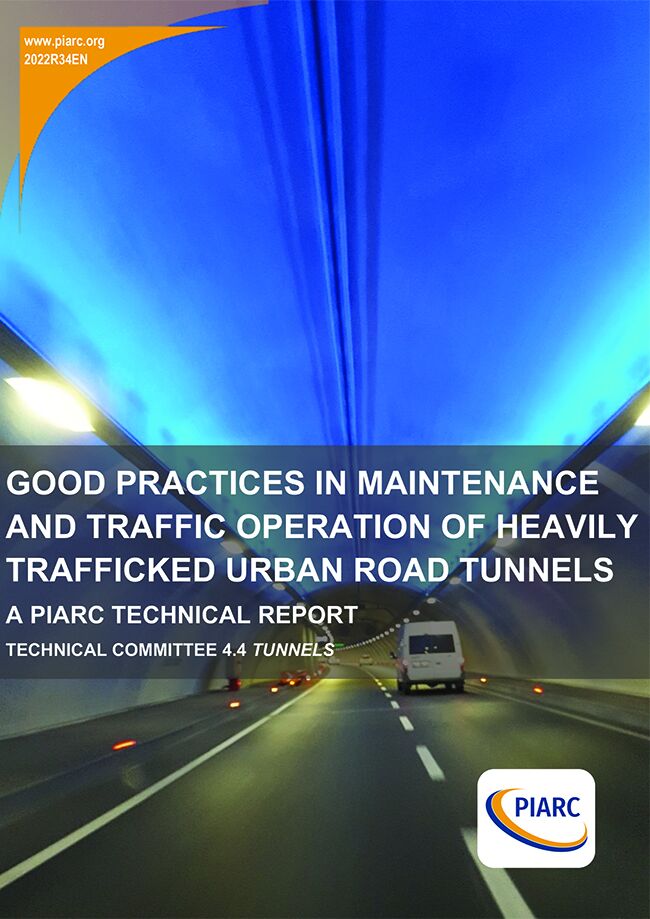 Maintenance and operation of heavily trafficked urban road tunnels is one of, if not the most outstanding challenge for authorities, owners, operators and designers of tunnels. This full report makes amends in detailing the challenges and inherent good practices for maintenance and operation from traffic management, to design and renovation. This full report was cowritten by a panel of designers, owners, operators, policy makers in the field of tunnels, from around the world, taking inspiration from previous PIARC Case Studies (2022 PIARC report 2022R06EN "Good Practices in Maintenance and Traffic Operation of Heavy Trafficked (Urban) Road Tunnels"). Hence, you will find in this report, challenges and good practices on traffic management, maintenance, incident management, communication management, the reduction of nuisance and initial design of heavily trafficked urban road tunnels.
Property matters with related structures are a complex issue in a dense urban environment. The good practices in this area are both technical and organizational.
To achieve a good balance between tunnel safety and traffic flow in an urban network it is recommended to ensure that the tunnel safety concept allows for high traffic volumes or even congestion. An assessment of the relevance of the tunnel within the network is required, in order to provide measures to mitigate consequences on the wider network when traffic flow in the tunnel needs to be restricted due to incidents or maintenance.
To improve both the effectiveness of maintenance actions and optimise their cost, a continuous improvement approach must be implemented. This approach can be initiated by drawing up a maintenance plan as early as possible and completed before the commissioning. This plan is based on the various technical manuals supplied by the manufacturers and must be updated regularly.
To do this, it is necessary to record all the maintenance actions carried out, as well as the performance and breakdowns of the various types of equipment. The quality of maintenance can be assessed by developing indicators that may relate to all equipment maintenance activities or distinguish between activities carried out internally and those carried out by subcontractors.
The renovation work of tunnels in a heavily trafficked urban area must be undertaken whilst maintaining the operations of the infrastructure in satisfying the requirements of traffic and safety. The phasing of these renovations and the intervention conditions should be defined by the owner at the study phase of the preliminary conception, all the while considering the operational constraints gathered by the operator as well as the conclusions of the traffic impact studies.

Information sheet
Date: 2022
Author(s): Comité technique / Technical Committee / Comité Técnico 2020-2023 4.4 Tunnels / Tunnels / Túneles
Domain(s): Road Tunnel Operations
Type: Technical Report
PIARC Ref.: 2022R34EN
ISBN: 978-2-84060-734-2
Number of pages: 59