Survey on Winter Maintenance in the City - Collection of Case Studies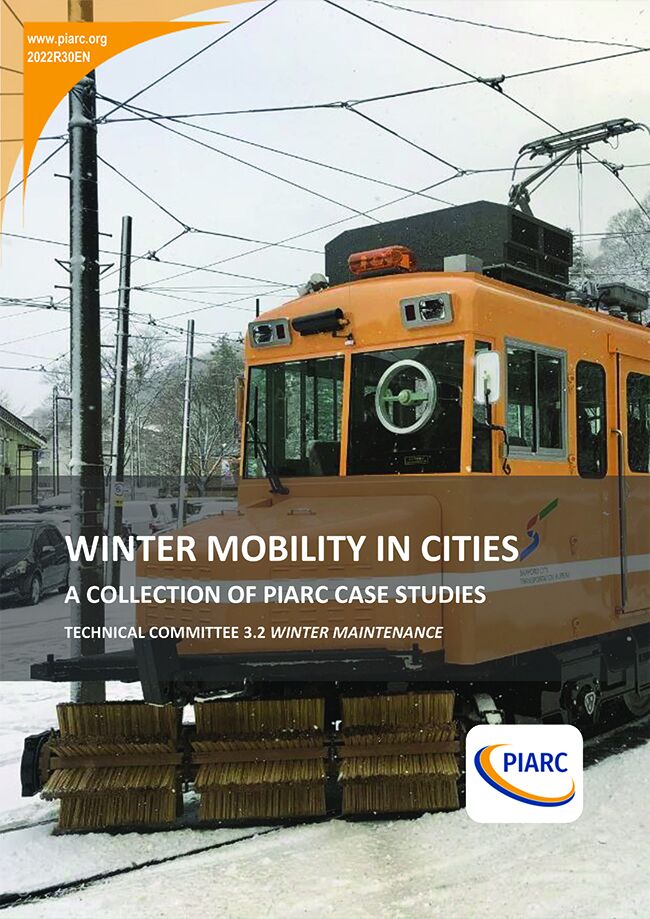 While winter maintenance in rural areas is a relatively well-known topic, it is less so in urban areas, although there are more and more presentations on this topic at PIARC winter maintenance conferences and a specific winter maintenance theme is proposed.
Compared to rural roads, winter maintenance in cities is different in many ways. Different modes of transportation, lack of space for snow, often very narrow roads, and development make winter maintenance planning complex. The many responsible organizations (cities, residents, public transportation companies...), the plurality of transportation modes and the development of multimodal travel (cars, bicycles, buses, scooters, skateboards, streetcars, subways, cable cars, ferries...) require the development of specific strategies, which many cities have done.
The 3.2 winter maintenance committee proposed to carry out a survey of different cities in order to meet the 2019/2023 terms of reference and to present the results in the form of a report.
A questionnaire was carried out by the working group 3.2.2 to which seventeen cities responded
Each of the questions was the subject of a report, using the same structure as the questionnaire, describing the practices adopted in the various cities. A conclusion and guidelines were proposed in order to highlight the best practices.

Information sheet
Date: 2022
Author(s): Comité technique / Technical Committee / Comité Técnico 2020-2023 3.2 Viabilité hivernale / Winter Service / Vialidad Invernal / Climate Change and Resilience of Road Networks / Cambio climático y resiliencia de la red de carreteras
Domain(s): Winter Service
Type: Collection of Case Studies
PIARC Ref.: 2022R30EN
ISBN: 978-2-84060-728-1
Number of pages: 95