Measures for Improving Resilience of Pavements - Collection of Case Studies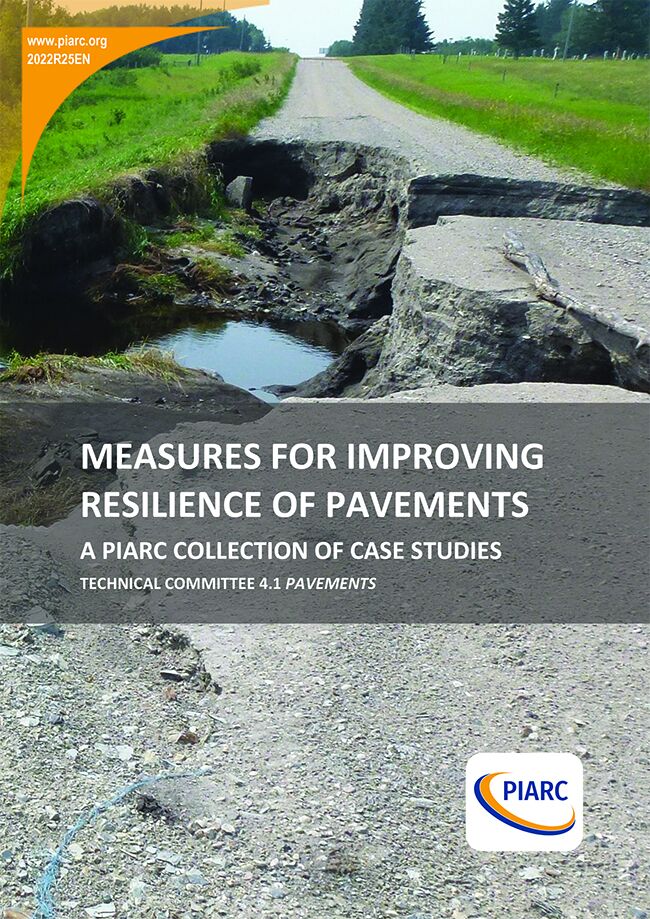 This report contains a collection of case studies related to measures to improve the resilience of pavements. Most of the measures address the impacts of climate change, such as increased precipitation and extreme temperatures. However, the case studies also explore how to make pavement more resilient to traffic-related impacts, including through the use of innovative materials.
The full report on "Measures for improving resilience of pavements" by TC 4.1 Pavements will refer to these case studies.

Information sheet
Date: 2022
Author(s): Comité technique / Technical Committee / Comité Técnico 2020-2023 4.1 Chaussées / Pavements / Pavimentos
Domain(s): Road Pavements
Type: Collection of Case Studies
PIARC Ref.: 2022R25EN
ISBN: 978-2-84060-713-7
Number of pages: 111