Pollution by Nitrogen Dioxide in Road Tunnels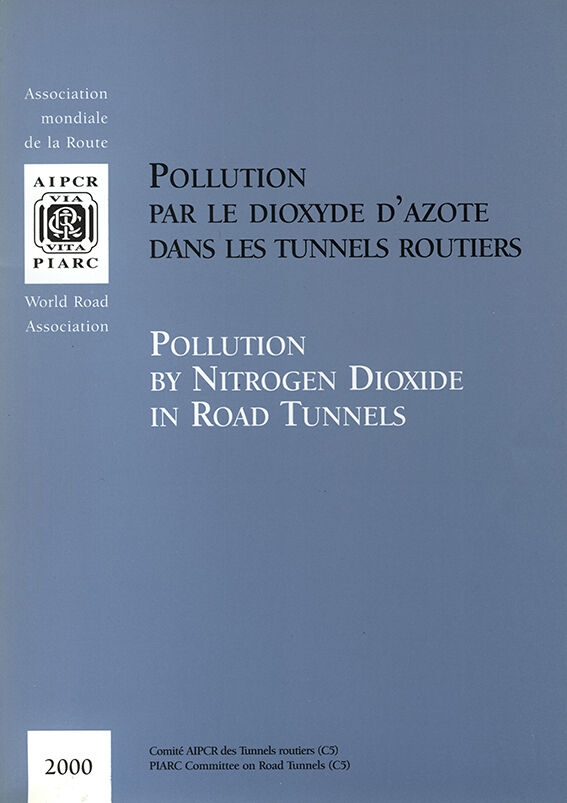 This report has been prepared by the PIARC Committee on Road Tunnel Operation (C5) working group n° 2 devoted to Pollution, Ventilation and Environment.
Awareness of the problem raised by nitrogen oxides in urban environment which came up following pollution phenomena (e.g. in London in 1952) has led to studies being carried out on the noxiousness of NO2, and to the measurement of existing levels in tunnels.
Classically most ventilation control systems are based on CO measurements in tunnel. Due to the decrease of CO emissions, these measurements are no longer sufficient to control the ventilation. NO2 cannot currently be measured reliably by industrial devices and it is therefore unsatisfactory to use these measurements as a base for ventilation air flows. There are many laboratory devices enabling to measure NO2 precisely. However, the complexity, the cost and environment needed for this type of device do not allow to envisage their systematic use in the ventilation control system.
Information sheet
Date: 2000
Author(s): Comité technique 5 Tunnels routiers / Technical Committee 5 Road Tunnels
Domain(s): Environment / Road Tunnel Operations
Type: Bilingual English - French
PIARC Ref.: 05.09.BEN
ISBN: 2-84060-127-3
Number of pages: 48