Fire and Smoke Control in Road Tunnels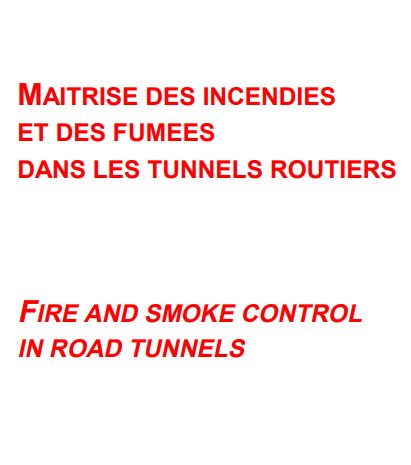 Among the possible risks, vehicle fires give rise to particular concern because they are not very rare events and their consequences might be far larger underground than in the open if no appropriate measures were taken. Also the important and continuous decrease in vehicle pollutant emissions has led to determine ventilation equipment by smoke control considerations in case of fire.
This report provides the complete state-of-the-art prepared by the working group on "Fire and Smoke Control" of the PIARC Committee on Road Tunnels (C5). It is intended for all those who are interested in road tunnels design, construction, operation or safety. It gives them an overview, recommendations, as well as the background on the way to provide a reasonably efficient and cost-effective protection against fire and smoke in road tunnels and numerous literature references.
Information sheet
Date: 1999
Author(s): Comité technique 5 Tunnels routiers / Technical Committee 5 Road Tunnels
Domain(s): Road Safety / Road Tunnel Operations
Type: Bilingual English - French
PIARC Ref.: 05.05.BEN
ISBN: 2-84060-064-1
Number of pages: 290