Advancement of Inspection Techniques / Technologies as a Part of Bridge Management Systems - Collection of Study Cases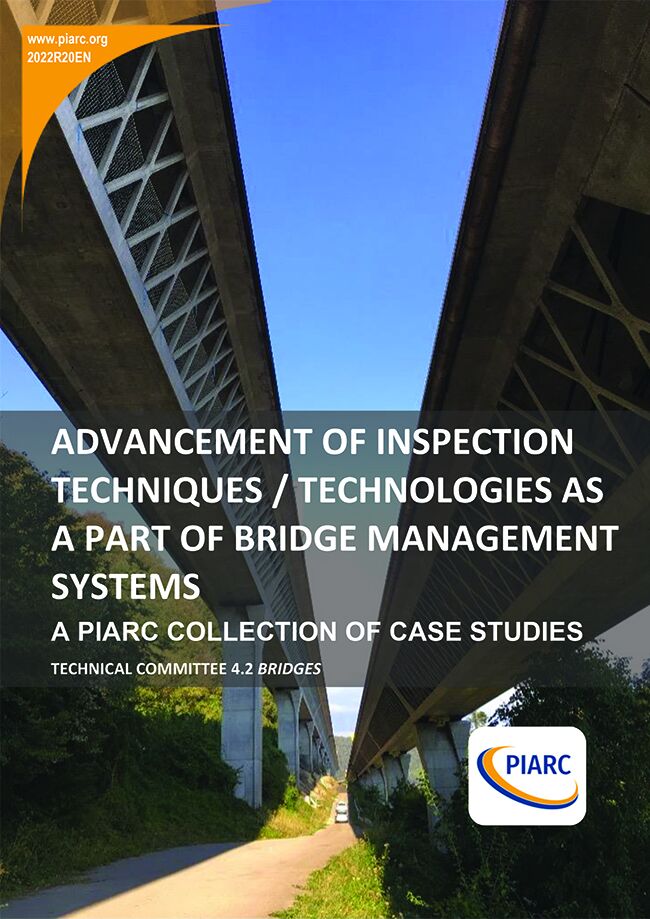 Bridge inspections form an essential basis for the maintenance management of bridges and engineering structures. New technologies such as remote sensing and the use of a variety of sensors have the potential to significantly improve the quality of the results of structural inspections, but due to a lack of experience on the part of owners and operators they are not yet being used comprehensively.
In order to make these technologies more readily available, Working Group 2 of the Technical Committee TC 4.2 prepared a general questionnaire and a case study questionnaire and delivered to the TC 4.2 Bridges members. A total of 28 case studies from 10 countries were received. The results of the general questionnaire are addressed in a separate briefing note.
Techniques and technologies are updated and renewed in our lives. For medical reasons, techniques and technologies facilitate the communications or allow us to continue our jobs even in current pandemic times. In the issue of bridge inspection and improvement of the Bridge Management Systems, new tools coming up from the technological advances allow engineers to improve their work and provide a more precise overview of the bridge condition.
Although there was not enough information before, nowadays we have knowledge due to these new techniques and technologies. So it is important to share the most advanced knowledge and this report presents what are currently applied in different countries, as a collection of case studies.
The case studies presented in this report are mainly from European countries, Chile and Japan. These countries require the application of new inspection techniques since they own several aging as well las large bridges. Although these Case Studies are limited information, it will be useful for all the PIARC member countries in the future.
Information sheet
Date: 2022
Author(s): Comité technique / Technical Committee / Comité Técnico 2020-2023 4.2 Ponts / Bridges / Puentes
Domain(s): Road Bridges
Type: Collection of Study Cases
PIARC Ref.: 2022R20EN
ISBN: 978-2-84060-705-2
Number of pages: 127