Safety at Roadworks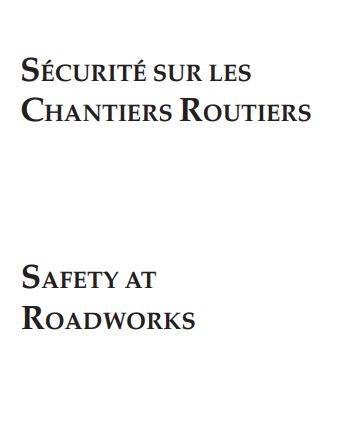 Safety at all engineering works is improved through continuous training of supervisory and labour forces in the safe and proper use of power equipment and materials. In addition to these requirements, safety in roadworks requires the proper communication with and cooperation of the user.
This report contains ten papers on various aspects of roadworks/work zone safety from around the world (Australia, Canada-Quebec, Finland, Hungary, Italy, Japan, Spain, Sweden, United Kingdom, USA) dealing with road safety near roadwork areas.
Each paper states that safety is an integral part of all construction and maintenance activities. It is basic to and not separable from the work being performed. All roadworks activities require the proper mix of supervision, skilled labour, proper equipment and materials, and safety. Deficiencies in one or more of these factors will result in an inferior product.
Information sheet
Date: 1996
Author(s): Comité technique 6 Gestion des Routes / Technical Committee 6 Road Management
Domain(s): Road Safety / Road Network Operations
Type: Bilingual English - French
PIARC Ref.: 06.01.BEN
ISBN: 2-84060-038-2
Number of pages: 172