International Experiment to Compare and Harmonize Skid Resistance and Texture Measurements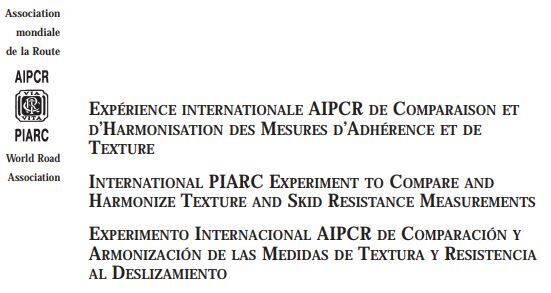 This document presents the International Experiment involving 41 friction and texture measuring devices that operated on 58 locations (including 10 airfield runways) in Spain and Belgium in September-October 1992.
The analysis of the results and conclusions bear on correlations between texture measuring devices and friction measuring devices; relationships between friction and texture according to different models; repeatability of each device; reproductibility between devices and a proposal of a universal standard for measuring and characterizing anti-skid performances of roads and airfield surfaces.
The report proposes a common scale (IFI). It provides a uniform means of reporting friction characteristics of pavements, adjusts the values provided by the traditional measurement to the common scale and allows for the retention of those traditional values to relate to historical data and includes information on both friction and texture.
Information sheet
Date: 1995
Author(s): Comité technique 1 Caractéristiques de Surface / Technical Committee 1 Surface Characteristics
Domain(s): Road Assets Management / Road Pavements
Type: Trilingual English - French - Spanish
PIARC Ref.: 01.04.TEN
ISBN: 84-87825-96-6
Number of pages: 430