A Study on Financial Management of Disasters in the International Arena - Briefing Note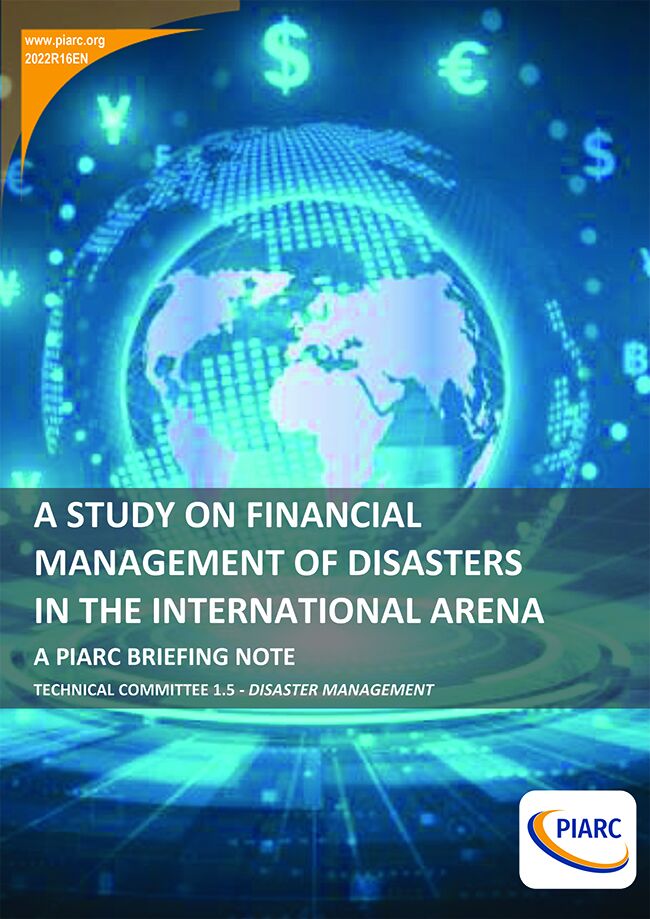 The threats linked to extreme natural events, compromise not only the safety of human life, but also important activities that can move the economy of a country, regardless of its level of wealth. For this reason, the results of this study may be useful not only for high-income countries, but also for LMICs.
International survey results suggest the need, for every road administration, to invest in the development of new warning and monitoring systems for widespread phenomena such as floods, heavy rains, and heavy snowfalls, and to promote a more sustainable mobility. It will be also particularly important to systematically quantify the financial risk associated with different disaster scenarios and to make use of the cost-benefit analysis for all investment plans, especially in areas where risk exposure is highest. In anticipation of major disasters, with the great potential to induce financial losses, it is highly advisable to rely on a variety of parallel funding sources. Where possible, greater financial risk sharing between the public and private sectors should be encouraged
The research conducted by Working Group 2 does not end with the publishing of this briefing note: the group is also working on a Technical Report, in order to analyze in more detail each individual phase of the natural disaster management process.
Information sheet
Date: 2022
Author(s): Comité technique / Technical Committee / Comité Técnico 2020-2023 1.5 - Gestion des Catastrophes / Disaster Management / Gestión de Catástrofes
Domain(s): Risk Management
Type: Briefing Note
PIARC Ref.: 2022R16EN
ISBN: 978-2-84060-694-9
Number of pages: 24