Best Practices in Funding and Financing of Road Infrastructure - Collection of Case Studies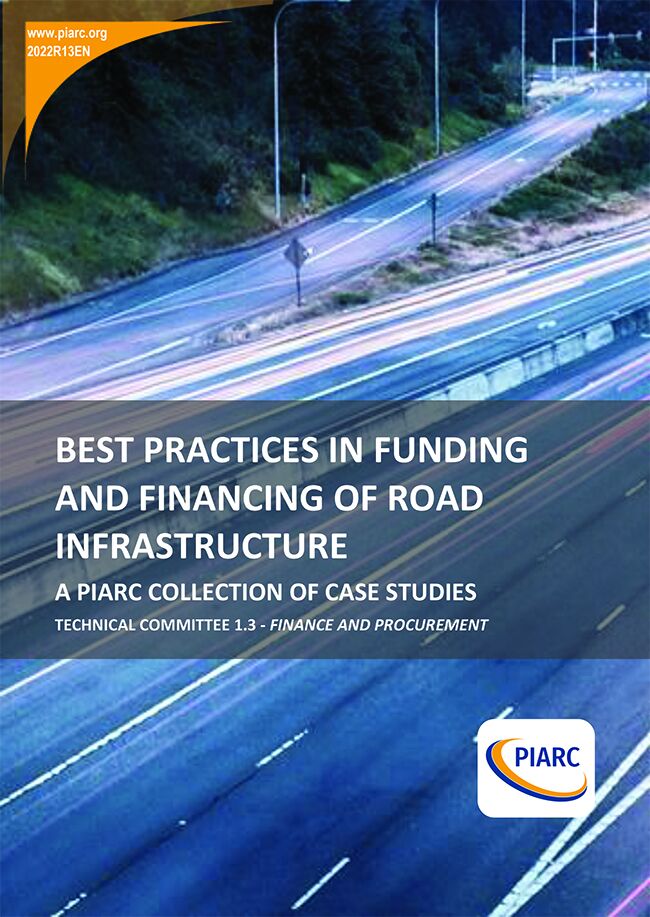 In the past programs, national and international technical committees focused on financing topics related to the design, build, operation and maintenance of road infrastructure, with emphasis placed on relevant elements that could be implemented across the infrastructure management process. Despite this recent international research, many central themes remain to be improved in order to provide discipline to the different interests of public authorities, lenders, private companies and customers.
Taking into consideration past research and proposed solutions, the main objective of this new work cycle 2020-2023 is to define and analyse the main elements that are currently preventing alternative procurement models such as PPP from being more widely adopted. Such elements generate uncertainties that keep investors and lenders away from the road infrastructure business, with unfavourable effects on authorities, communities and companies.
To reach this goal, Technical Committee 1.3 includes experts from public authorities, public and private banks, road concessionaires and associations, universities, financial and legal advisors.
The team is collecting international successful and unsuccessful practices, to then select the key elements to be analysed and improved, with particular reference to the contracting and monitoring process. It is important to benefit from the coexistence of "Finance" and "Procurement" experts within the same technical committee.
In particular, this paper collects the case studies analysed by experts of the PIARC International Technical Committee 1.3 and two experts of its homologue Committee in Italy, according to the first Strategic Plan objective: 1.3.1. Best practices in funding and financing of road infrastructure, with the aim of investigating innovative approaches on infrastructure funding and financing with special focus on the main elements that determine the good performance of each instrument.
Each expert had the possibility to analyse any case or approach, even if not strictly related to roads, that has financial elements that can be used to finance road infrastructure.
This paper collects 34 case studies from 22 countries.
Information sheet
Date: 2022
Author(s): Comité technique / Technical Committee / Comité Técnico 2020-2023 1.3 Financement et passation des marchés / Finance and Procurement / Finanzas y contratación
Domain(s): Financing of Road System
Type: Collection of Case Studies
PIARC Ref.: 2022R13EN
ISBN: 978-2-84060-688-8
Number of pages: 99