Road Tunnels: reduction of Operating Costs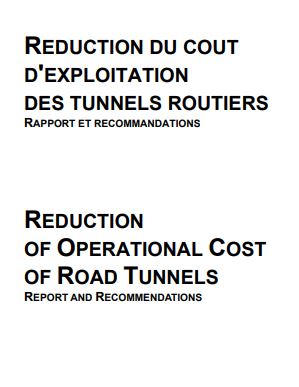 The purpose of the report is to identify the main operational cost factors for road tunnels and to show, with examples and recommendations, how such costs could be reduced without conflicting with an acceptable standard of operational safety.
The topic "Operational Costs of Tunnels" was an agenda item of the Brussels Congress in 1987. The publication from that Congress provided an analysis of tunnel cost and the distribution of operational costs for 112 road tunnels.
The Committee on Road Tunnels identified the issues arising from the PIARC 1995-1999 Strategic Plan as improving quality standards in design, construction, equipment and maintenance; making more efficient use of the road budget and of consultants and contractors; improving understanding of the needs of developing countries and of technology transfer on issues related to bridge and tunnel management.
Information sheet
Date: 1999
Author(s): Comité technique 5 Tunnels routiers / Technical Committee 5 Road Tunnels
Domain(s): Road Tunnel Operations
Type: Bilingual English - French
PIARC Ref.: 05.06.BEN
ISBN: 2-84060-111-7
Number of pages: 156