Techniques and Innovations in Earthworks - Collection of Case Studies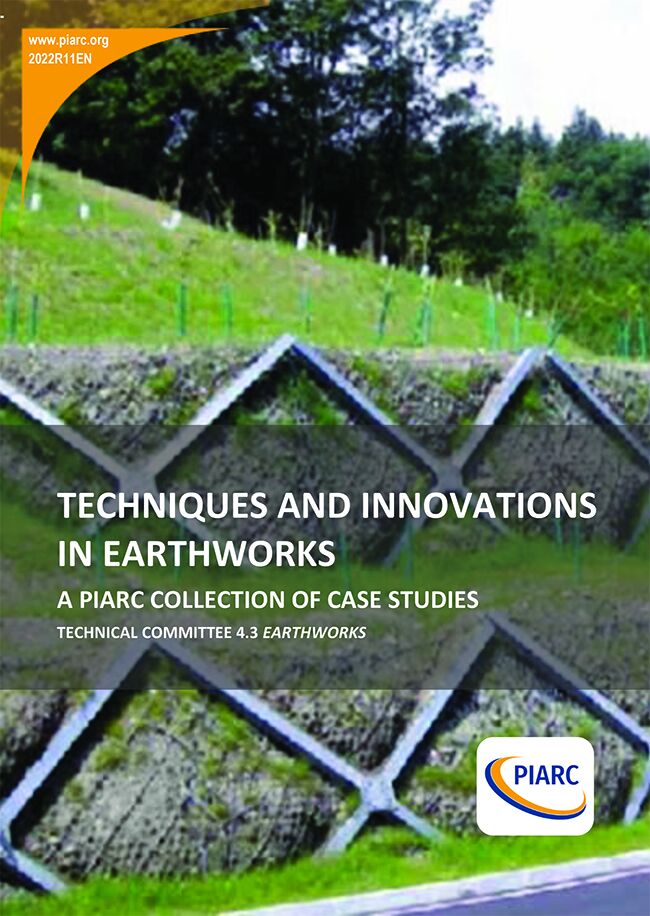 This report presents the summary of thirty-six cases studies compiled by Working Group 2 of Technical Committee 4.3 under the theme "Techniques and Innovations in Earthworks". This document will be further developed as part of the 2020-2023 Work Cycle and is expected to be accompanied by one additional document in publication, a full report. The information contained herein provides general insight, innovative techniques, and unique solutions to problems related to earthworks and earth structures from around the world, with the focus on making these elements of infrastructure more resilient. This document describes interesting solutions to solve damage occurring due to natural adversaries, specifically water and fire, in a several diverse geologies and geotechnical conditions.
The case studies address a wide range of issues across five of the seven continents: Europe, Africa, Asia, and North and South America. The issues addressed several areas, including advanced materials, unique techniques and methodologies, innovative technologies, and project specific solutions, all focused on repairing a geotechnical structure after a damage while improving its resilience.

Information sheet
Date: 2022
Author(s): Comité technique / Technical Committee / Comité Técnico 2020-2023 4.3 Terrassements / Earthworks / Obras de tierra
Domain(s): Road Earthworks
Type: Collection of Case Studies
PIARC Ref.: 2022R11EN
ISBN: 978-2-84060-686-4
Number of pages: 92