The Role of Economic and Socio-economic Models in Road Management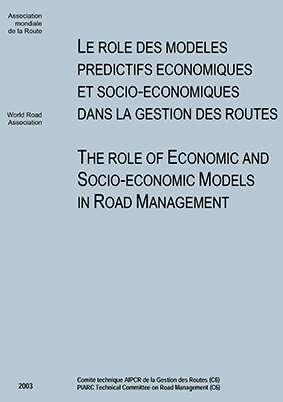 In a context where the Public Administrations experience a stronger and stronger demand on social policy, and where road budgets, especially road maintenance budgets, tend to be tightened or even scaled back, the economic evaluation - and optimization - of road maintenance actions and/or policy becomes a recurrent requirement.
There is, therefore, a growing need for methods and tools to meet this requirement.
The development of such tools implies a number of technical obstacles, including: devising reliable means for monitoring the condition of road networks; forecasting pavement-deterioration rates; assessing the level of nuisance caused by pavement deterioration and road maintenance work on users; and quantifying these various phenomena in monetary terms.
Information sheet
Date: 2003
Author(s): Comité technique 6 Gestion des Routes / Technical Committee 6 Road Management
Domain(s): Economic Studies / Road Assets Management
Type: Bilingual English-French, published in 2003
PIARC Ref.: 06.06.BEN
ISBN: 2-84060-144-3
Number of pages: 64