Costing and Pricing of Road Use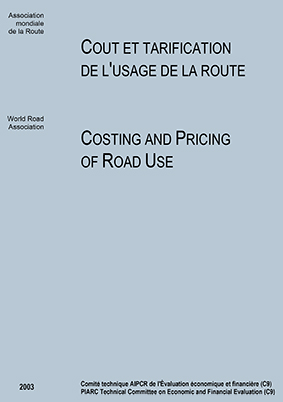 The 2000-2003 PIARC Strategic Plan establishes five strategic themes. Strategic Theme 4: Management and Administration of the Road System has the goal to improve the performance of road administrations in the provision, operation and management of road infrastructure and its use in accordance with international best practice.
C9 Technical Committee on Economic and Financial Evaluation considered the issue of road pricing. A working group of C9 specifically investigated the strategy of identifying road pricing systems and their impact on the development and management of the existing network. Exchanging information on development in road pricing technologies was a key prerequisite in the work of the working group. The members hope that providing information on international experience will lead to a better understanding of road pricing systems, technology and implications, and finally a better use of road pricing technology will be allowed by well established decision making.
Information sheet
Date: 2003
Author(s): Comité technique 9 Financement et Evaluation économique / Technical Committee 9 Financing and Economic Evaluation
Domain(s): Economic Studies / Financing of Road System
Type: Bilingual English-French, published in 2003
PIARC Ref.: 09.06.BEN
ISBN: 2-84060-149-4
Number of pages: 80