Utilizing Data to Optimize Road Network Operations - Collection of Case Studies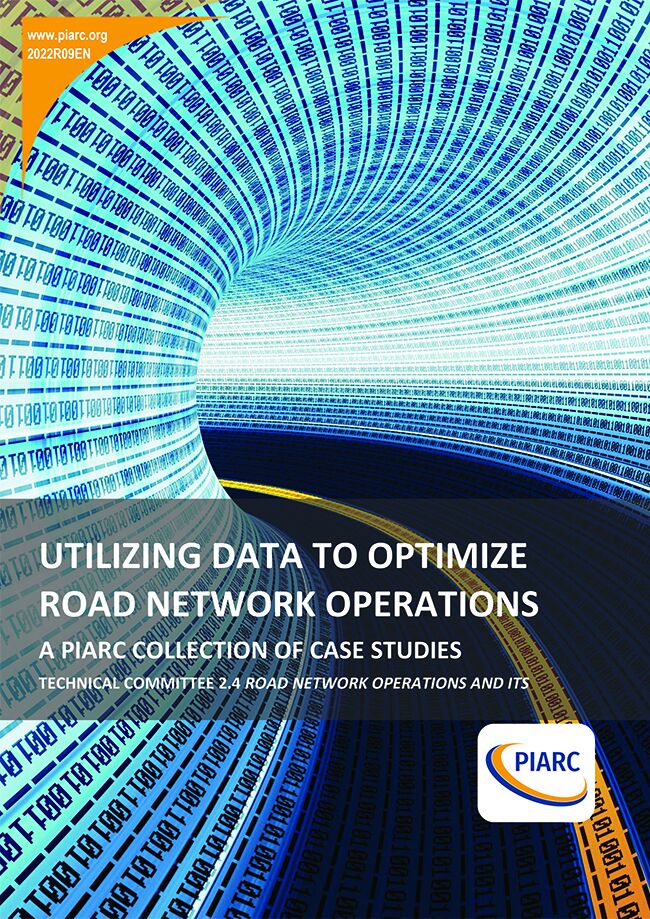 Road network operators are increasingly making use of technology and developing digital infrastructure to manage road networks. Road users are making use of technology to efficiently and safely complete trips. Vehicle manufacturers and fleet managers are utilizing an increasing amount of technology to manage fleets, improve safety, and advance toward automated operations. Sensor and data analytics technologies are continuing to increase in capability. All of these trends are increasing the amount of data available to road network operators to support improved decision making. Applications include use of data for monitoring the performance of the system and making decisions about project investments. They also include use of data sources for real time road network operations to optimize the operation of the road network.
This work builds on the "Big Data for Road Network Operations" report from the 2016-2019 PIARC work cycle by providing current, real world examples of current application of big data concepts. The case studies included in this report represent the current state of practice and highlight the progress being made by road network operators to utilize the growing amount of data available for road network operations.

Information sheet
Date: 2022
Author(s): Comité technique / Technical Committee / Comité Técnico 2020-2023 2.4 Exploitation du réseau routier / Systèmes de transport intelligents / Road Network Operation / Intelligent Transportation Systems / Operación de la red de carreteras / Sistemas de Transporte Inteligentes
Domain(s): Road Network Operations
Type: Collection of Case Studies
PIARC Ref.: 2022R09EN
ISBN: 978-2-84060-684-0
Number of pages: 159