Use of Recycled Materials in Pavements - Case studies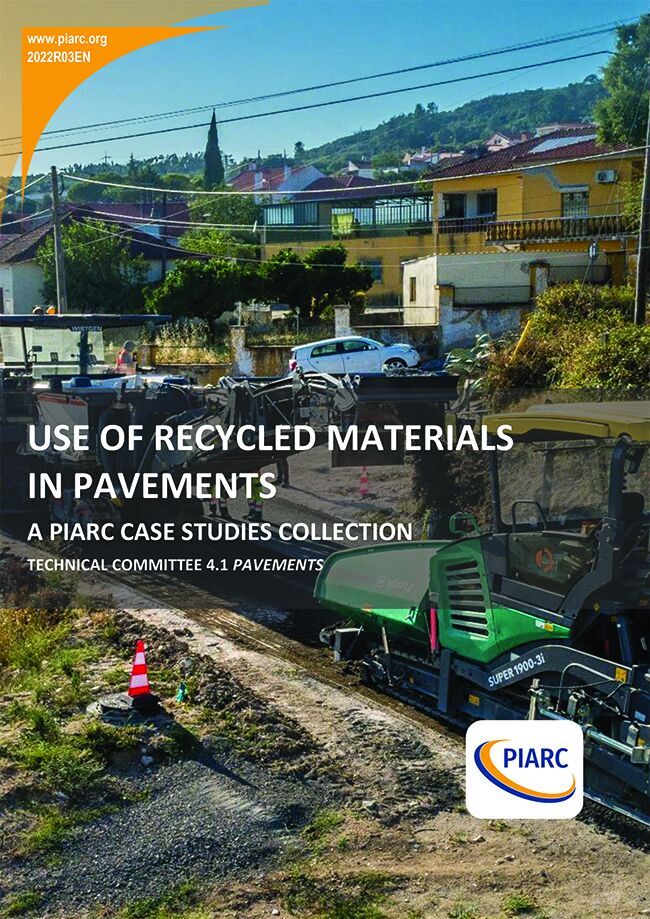 This report contains the collection of case studies related to in-place recycling with cement, emulsion or foamed bitumen, hot mix and cement concrete recycling in a plant.
The current collection of case studies is part of a set of three publications on the "Use of Recycled Materials in Pavements" expected for the 2020-2023 cycle.
This collection reports case studies on:
● recycling in-place using hydraulic and/or bituminous binders, it also addresses the preliminary investigations of the existing pavement prior to recycling it;
● recycling or re-using in-plant where the recycled materials are mixed in plant, adding hydraulic or bituminous binders, to produce a mix for asphalt or concrete pavements, or for road base layers.
This second publication follows a previous one on the literature review of the same topic.
It does not contain any conclusions or recommendations on recycling pavement materials. They will be part of a third publication, which is a briefing note.

Information sheet
Date: 2022
Author(s): Comité technique / Technical Committee / Comité Técnico 2020-2023 4.1 Chaussées / Pavements / Pavimentos
Domain(s): Road Pavements
Type: Case studies
PIARC Ref.: 2022R03EN
ISBN: 978-2-84060-678-9
Number of pages: 142