Snow And Ice Databook 2022 - Technical Report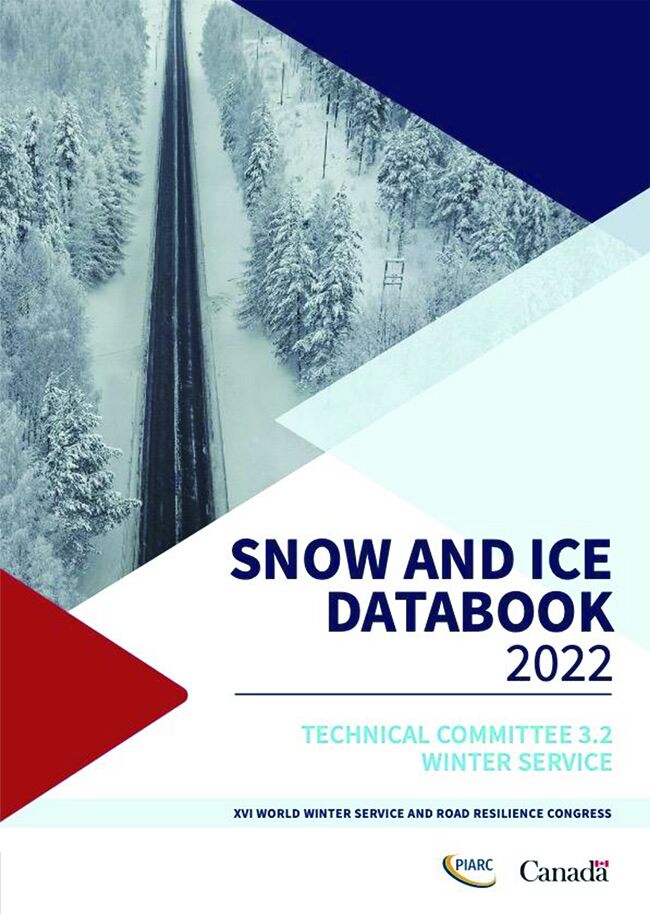 Winter service is the fight against snow and ice on roads to ensure accessablity and traffic safety. One needs to get to work from home, children need to get to school and with very tight procution plans, goods need to arrive in time for the whole process to work. Unpassable roads due to snow and ice would have dramatic effets on all of us as we relate on safe roads.
No winter is like the other, weather can change rapidly and can´t be forecasted over longer periodes. Consequently, winter maintenance is very difficult to manage given a context of ever-increasing mobility and declining budgets. We must continue to do our best but with less money.
With digitalisation of spreaders, recent development in wireless data transmission and road sensor technology the potential amount of data available for winter maintenance decisions grows rapidly. Thus, winter service needs to think about how to use this data well.
Winter road service affects different modes of transportation, i.e. pedestrians, cyclists, public transit services, automobiles, and freight carriers. It is important therefore to propose a comprehensive response as regards winter maintenance.
Sustainable development and environmental protection are fundamental topics, providing the input to regularly reflect on defining better strategies and improving our practices. To advance along these lines sharing experience with others has become essential.
The ambitious goal of the Snow and Ice Data Book (SIDB) is to share experiences in winter maintenance from different countries. It started over 20 years ago and its updated version, published every 4 years at the time of the International Winter Road Congress, is always a huge success.
The SIDB features a consistent format, with the same sequence of chapters contributed by each country. This document successfully provides an overview of winter maintenance practices across 20 countries.

Information sheet
Date: 2022
Domain(s): Winter Service
Type: Technical Report
PIARC Ref.: SIDB 2022EN
ISBN: 978-2-84060-676-5
Number of pages: 305