Impact of the Pandemic on Disaster Management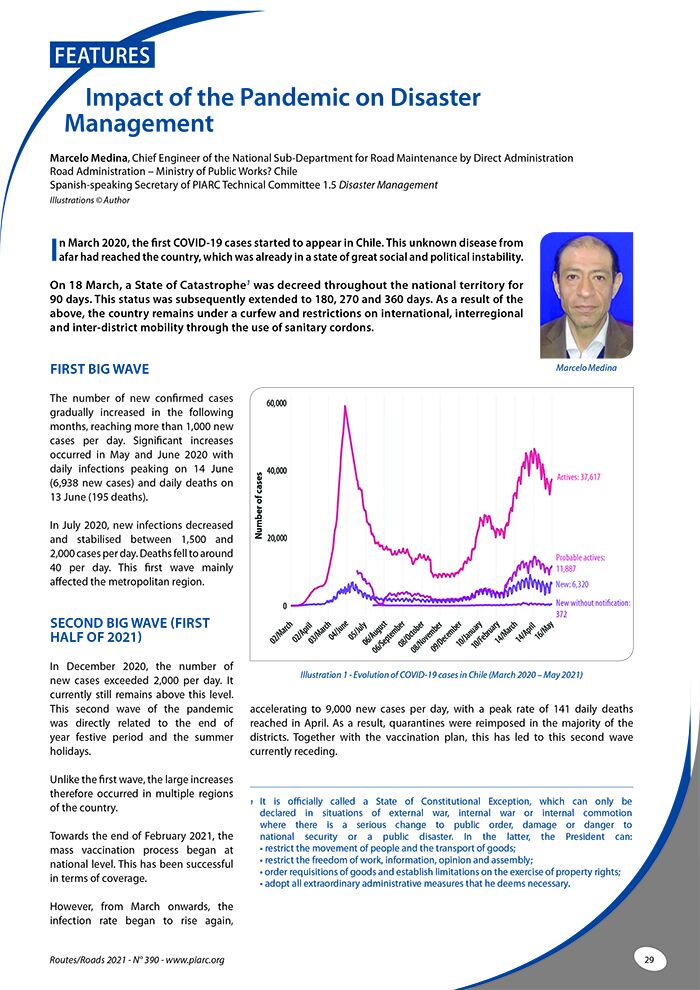 In March 2020, the first COVID-19 cases started to appear in Chile. This unknown disease from afar had reached the country, which was already in a state of great social and political instability.

On 18 March, a State of Catastrophe1 was decreed throughout the national territory for
90 days. This status was subsequently extended to 180, 270 and 360 days. As a result of the above, the country remains under a curfew and restrictions on international, interregional and inter-district mobility through the use of sanitary cordons.
Information sheet

Date: 2021
Author(s): MEDINA Marcelo
Domain(s): Risk Management
Type: RR390 - FEATURES
PIARC Ref.: RR390-029
Number of pages: 4

This article has been published in the Routes/Roads magazine