Earthworks Manual - Specific technical developments - 2B - Treatment of materials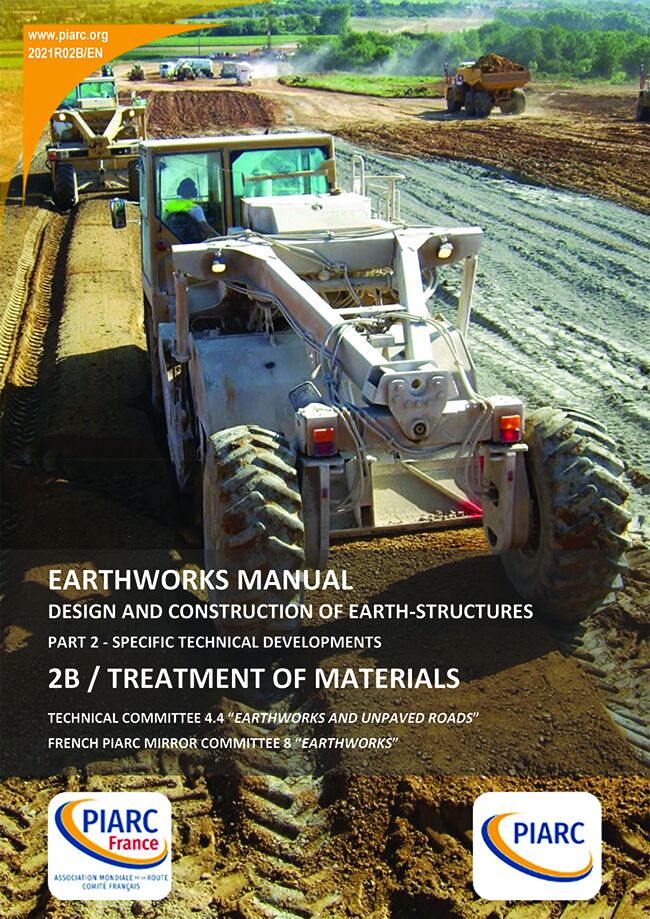 2B - Treatment of materials
The Booklet 2B downloadable on this page deals with the treatment of materials.
This technique is increasingly carried out to optimize the use of materials under economically advantageous conditions.
For Earthworks, the process involves the treatment of natural soils and weak rocks, as well as recycled or artificial materials.

The most developed techniques are:
short-term soil improvement, applied in particular for excavated materials.
medium- and long-term stabilisation, generally applied to capping layers and pavement subbases
The treatment products considered are mainly lime and/or hydraulic binders.

The choice of the treatment solution is based on economic and geotechnical studies. The process is defined according to a multi-stage formulation study. An assessment of the suitability of the material for treatment is essential.

The soil treatment technique is described for the construction of embankments and capping layers. The use of the appropriate equipment, among the range described in this Booklet, is essential for the execution of the project.

The various recommended controls are also discussed.
MANUAL PARTS
PREAMBLE
PART 1 - General considerations
PART 2 - Specific technical development
2A / Materials
2B / Treatment of materials
2C / Earthworks project
2D / Earthworks execution and controls
2E / Environmental aspects

Information sheet
Date: 2021
Domain(s): Road Earthworks
Type: 2B - Treatment of materials
PIARC Ref.: 2021R02BEN
ISBN: 978-2-84060-643-7
Number of pages: 159