How Countries Undertake Well-Prepared Projects: A Review on Ten Countries - Litterature Review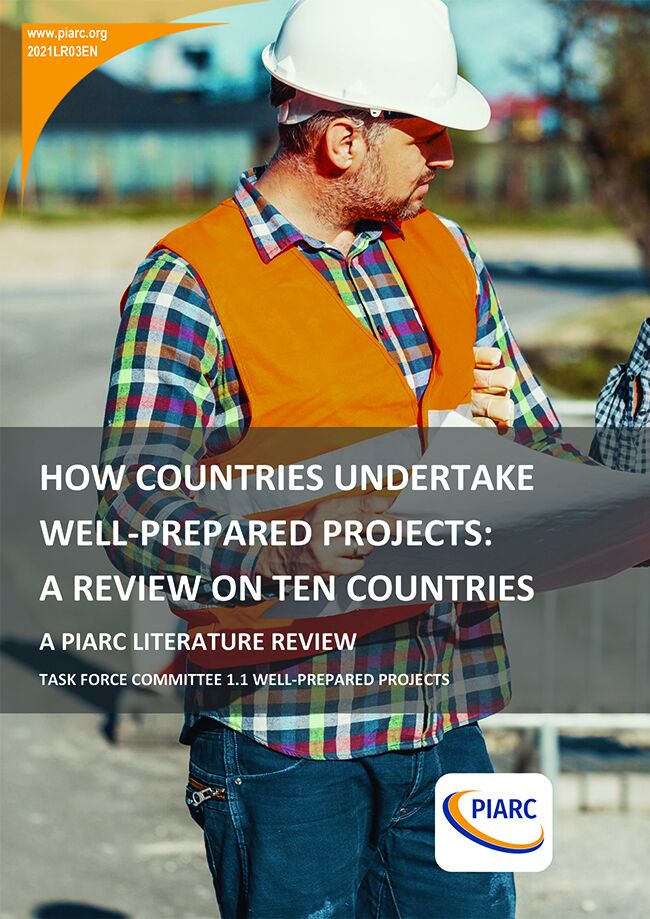 It is well acknowledged that good project preparation tends to deliver better outcomes (benefits) as well as providing good project management performance (with respect to budget, delays and quality). This report presents processes put in place in 10 countries to deliver well-prepared transport projects.
This literature review is the first task force deliverable, and it aims to identify good practices found in countries of different income levels and moreover of different cultures. All ten members of the task force was asked to describe their country's processes. A template was prepared so all members had a common framework.
Analysis of this data was done in several steps going from a country-by-country basis to a cross-countries analysis, and then finally a high-level analysis to offer an integrative synthesis with key points.
Information sheet
Date: 2021
Author(s): Groupe d'Etudes 1.1 / Task Force 1.1 / Grupo de Estudio 1.1 Projets bien préparés / Well-prepared Projects / Proyectos bien preparados
Domain(s): Road Policies / Economic Studies / Financing of Road System / Governance of Road Authorities / Project Management
Type: Litterature Review
PIARC Ref.: 2021LR03EN
ISBN: 978-2-84060-651-2
Number of pages: 63