Methodological Document for the Establishment of a National Catalogue and Pavement Design Guide - Technical Report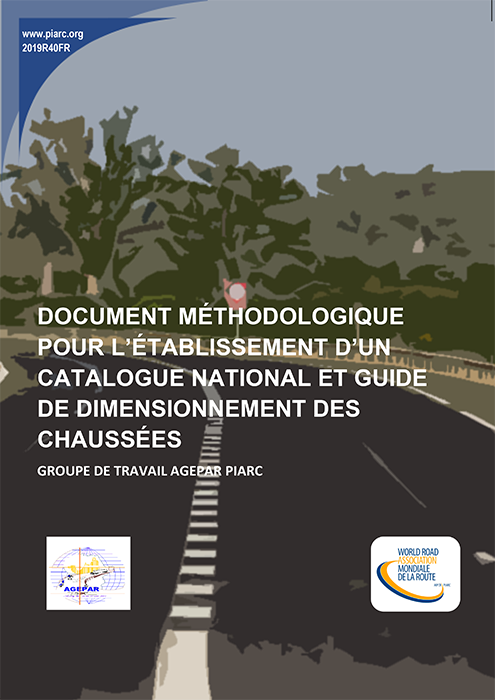 Following the critical review carried out by a joint PIARC/AGEPAR working group, of the 1984 edition of the Practical Guide to Pavement Design for Tropical Countries, produced by CEBTP, PIARC and AGEPAR approved the extension of this work by producing a methodological document for road administrations in French-speaking sub-Saharan African countries that are considering the development of a catalogue of new pavement structures.
The Catalogue and design guide are two complementary documents:
the catalogue of new pavement structures is a tool enabling the contracting authority to make choices in response to its technical road policy objectives;
the pavement design guide that accompanies the catalogue is intended to explain all the hypotheses adopted to define the standard structures of the catalogue as well as the design principles used. It should also provide the necessary information for the use of the catalogue for a given project.


This methodological document deals successively with the catalogue and the design guide, examining the conditions for their preparation and their content, and makes recommendations for accompanying actions.
Information sheet
Date: 2019
Author(s): Groupe de travail AGEPAR AIPCR Working Group PIARC AGEPAR
Domain(s): Road Pavements
Type: Technical Report
PIARC Ref.: 2019R40EN