Ex-Post Evaluation of Road Projects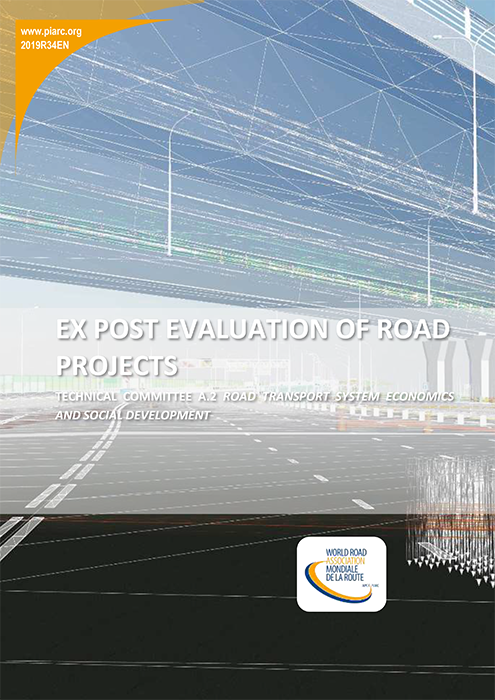 Effective planning and policy development depend, in part, on the availability of suitable models for predicting the effects of project alternatives, and on an understanding of model limitations. A Swedish case study illustrates how the predictive models can be improved by incorporating the lessons from ex post evaluation. The evaluation of the Stockholm experience also found that the modeling traffic and travel times within a static equilibrium framework led to under-prediction of travel time savings, which was noted to be limitation for ex ante benefit-cost analysis.
Similarly, the case study of priced managed lanes in the United States adduced evidence that static frameworks may lead to significant under-prediction of travel time savings, relative to frameworks that handle the dynamics of queuing at bottlenecks. These studies have shown the modeling of heterogeneity to be challenging and making this part of ex post evaluations of priced managed lanes could yield substantial improvements.
Evaluating the social and economic impacts of completed road projects also has potential payoffs in maintaining public sector accountability. The risk that a project will ultimately be found not to have been cost-beneficial ex post can potentially inhibit public agencies and officials from undertaking ventures that may be premature or in other ways questionable.

From the conclusion that ex post evaluation of the social and economic impacts of road projects has substantial potential value, and from the observation in this report's introduction that few countries practice it systematically, it follows that more of it should be done to a standard that realizes the potential. The other broad conclusion of this report is that ex post evaluations, although conducted after completion of a project (or a major stage), need to be adequately prospective.
The inclusion of prospective considerations is particularly important for ex post evaluations of projects that are focused on operational improvements. Investment in road infrastructure cannot be readily reversed even if an ex post evaluation reveals it not to have been cost-beneficial. In contrast, some elements of operational projects, such as the level of congestion charges, can be readily changed, political obstacles aside.
Information sheet
Date: 2019
Author(s): Comité technique / Technical Committee / Comité Técnico A.2 Aspects économiques des réseaux de transport routier et développement social / Road Transport System Economics and Social Development / Desarrollo Económico y Social del Sistema del Transporte por Carretera
Domain(s): Economic Studies / Project Management
Type: 2019R34EN - Technical Report
PIARC Ref.: 2019R34EN
ISBN: 978-2-84060-569-0
Number of pages: 92