Green Paving Solutions and Sustainable Pavement Materials - Technical Report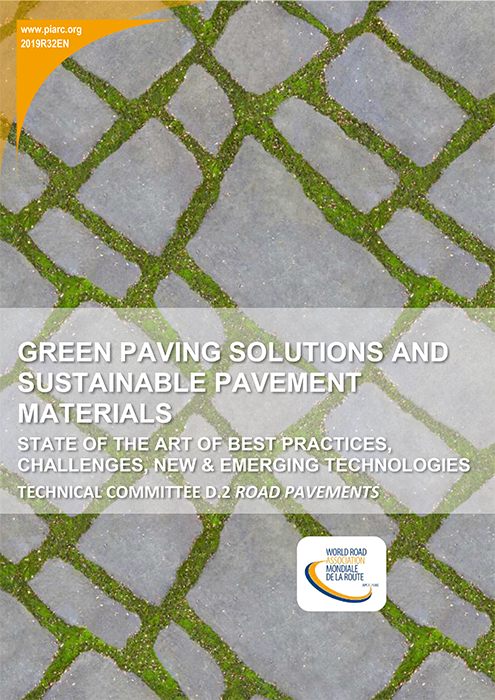 This report summarizes the current state-of-the practice for sustainable pavement techniques and the incentives used to encourage their use. Green paving solutions were identified in addition to identification of barriers to their wider implementation. Information contained in this report is based on a literature review and a questionnaire and survey of 42 representatives from 20 countries across the world.
Sustainable pavement techniques can be incorporated into pavements from the pavement design stage through the end-of life of a pavement. Future recyclability is a main factor in considering the implementation of new and innovative techniques. Examples from various countries is included in the report. It also touches on recommendations to further green paving solutions, sustainable pavement materials, and barriers to their implementation.
Information sheet
Date: 2019
Author(s): Comité technique / Technical Committee / Comité Técnico D.2 Chaussées / Pavements / Firmes de Carretera
Domain(s): Environment / Road Pavements
Type: Technical Report
PIARC Ref.: 2019R32EN
ISBN: 978-2-84060-567-6
Number of pages: 58