Big Data For Road Network Operations - Technical Report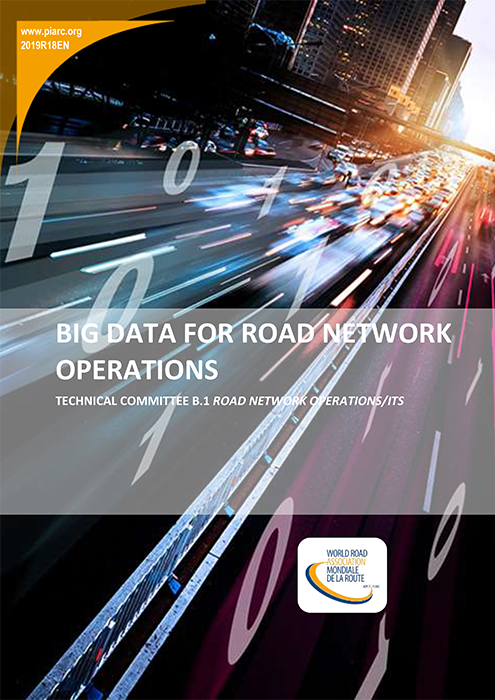 Currently, several technological developments are influencing the day-to-day work of road network operators. Automation, internet of things (IoT), smart systems, mobility services, artificial intelligence and big data are aiming to improve traffic operations and enhance mobility. Among these technologies, big data and big data processing technologies are key enablers for all other technologies. Big data has the potential to influence the whole value chain in the road transport sector.
The scope of this report is the collection of big data and the description of the framework for big data management and usage based on global best practice. In particular, the focus is on using big data for internal processes related to road network operations. The report begins with a description of the definition of big data in the transport domain. There is no globally accepted definition of big data, but there are three commonly identified characteristics of big data that are particularly valid for the transport domain, i.e. large volume of data; high velocity of data collection; and, variety of data which consists of different formats usually from varied sources. The big data process from data collection to the generation of services and associated knowledge is then described. The potential of big data in transport is also identified and analysed.
The report focuses on the future potential of big data for road network operations. Risks in big data in the context of processing and applications are also examined. It also elaborates on the different types of data: static, real-time, dynamic and historical. Data also comes from a variety of sources (including detectors, sensors, third party, or social media data). Given the variety of data and varied sources of data, a well-developed metadata plays an important role to maximise the usability of the data.
It presents use cases in the highway and public transport domain, with particular attention to internal use of big data processing for road network operation. The discussion covers data access infrastructure; traffic management; road network operation services; automated weather detection services; and, planning and operations. Possible future applications in the areas of road planning, design and operations are also discussed. Applications of big data in public transport operations and shared mobility are also illustrated. The key items that need to be addressed by transport organisations to be ready for big data processing and analytics are covered, as well as the skills needed and standards to be followed are analysed.
The report includes recommendations on how to deal with big data in the road network operation domain.
Information sheet
Date: 2019
Author(s): Comité technique / Technical Committee / ComitéTécnico B.1 Exploitation des réseaux routiers/Systèmes de transport intelligents / Road Network Operations / Intelligent Transportation Systems /Explotación de las Redes de Carretera/Sistemas Inteligentes de Transporte
Domain(s): Road Network Operations
Type: Technical Report
PIARC Ref.: 2019R18EN
ISBN: 978-2-84060-559-1
Number of pages: 92