Publication sheet
Can we trust the road sensors for winter service?
Date : 2019

Author(s) : ERAM Michel M. / VAA Torgeir
Domain(s) : Winter Service
PIARC Ref. : RR380-049

Number of pages : 4

This article describes a 5-year collaborative Nordic project was launched by NordFoU in 2014, under the title ROad STate MOnitoring System (ROSTMOS), with representatives and experts from Denmark, Sweden, Norway, Iceland and partly Finland to map and implement the challenges faced by Nordic road authorities when using sensors.
This article has been published in the Routes/Roads magazine
N° 380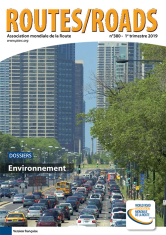 Environnement
1e trimestre 2019 / Mars