The Use of Unmanned Aerial Systems for Road Infrastructure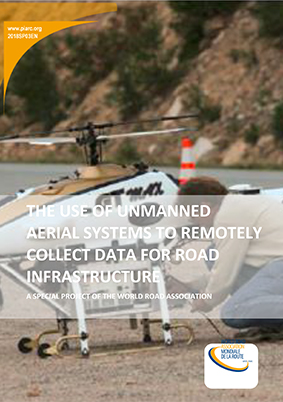 From Canada to Tanzania, transportation agencies are using unmanned aerial systems (UASs), also known as drones, to collect data, design and construct road infrastructure, inspect bridges, monitor roads for avalanche and mudslide dangers, identify flood damage risks in urban areas, reconstruct crash scenes, and monitor traffic and road conditions. Public agencies, under pressure to reduce costs and to be adaptable, are turning to drones as one means of improving operations and cutting costs.
Many road administrations are continuously searching for innovative ways for monitoring and collecting data to become more efficient and cost effective. As a result of this search, road administrations had been exploring the use of Unmanned Aerial Systems (UAS) in roadway sector.
The biggest benefits of using UAS is its low cost, readily available (buy it off the shelf and customize as required), efficiency, quick turnaround, safety and the ability to reach remote location that are hard for human to access. At the same time the industry is facing many challenges due to stringent regulations and bylaws by national and local governments, as unsafe use of UAS can pose danger to public life and security.
Information sheet
Date: 2018
Author(s): Atkins
Domain(s): Road Assets Management / Road Bridges
Type: 2018SP03EN - Special Project Report
PIARC Ref.: 2018SP03
Number of pages: 115