Optimal use of local materials in earthworks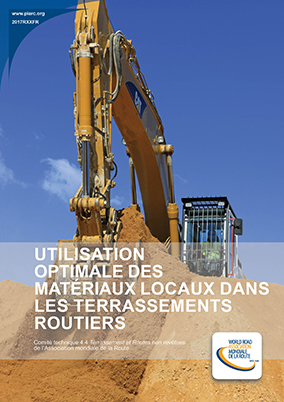 The use of local materials available on the site of a road project is a major concern in the context of sustainable development and perfectly meet socio-economic and environmental criteria.
Following a previous survey carried out on this topic during the 2008-2011 cycle, it appeared necessary to launch another survey in order to cover a wide range of knowledge to be shared on the construction of paved and unpaved roads. The aim was to collect information on cases of use of local materials in extreme conditions (frost, drought, torrential rain), and on cases of declining resources in materials such as laterite, which is of particular interest for countries in Africa and Asia, both continents being well represented within the technical committee.
Responses to the survey have enabled to identify two new families of marginal materials (available locally): materials qualified as industrial by-products and materials in extreme climate situations or too dry materials. The responses have also enabled to complement the family of fine, clayey or organic materials (marine dredging sediments). It was also found out that the use and reuse of laterite materials is of vital importance for a number of countries. For each for these new families of materials, the report specifies the characteristics of the materials, the use intended in the structure, the improvement aimed at, possible feedback from experience, but also the other uses envisaged.
Information sheet
Author(s): Comité technique 4.4 Ponts et ouvrages d'art / Technical Committee 4.4 Bridges and related structures
Type: Technical Report
PIARC Ref.: 2017R04EN