An Integrated Transport Authority: the Centre for Budapest Transport, Hungary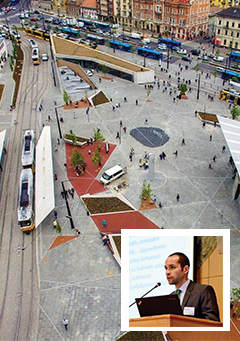 The Centre for Budapest Transport (BKK) was established in 2010 as the new integrated transport-organizing authority of
Hungary's capital city, Budapest, within a new city management framework based on the model of Transport for London. BKK integrates the management of public transport, cycling, road infrastructure, parking, taxi services and transport development. Since its creation, BKK has started the preparation of several ambitious projects such as a public bike sharing scheme (Mol-BuBi), automated fare collection system in public transport and a concept for a congestion charging scheme.
Information sheet

Date: 2017
Author(s): BERENCSI Miklós
Domain(s): Governance of Road Authorities
Type: RR372 - Features
PIARC Ref.: RR372-096
Number of pages: 8

This article has been published in the Routes/Roads magazine