Road network management for improved mobility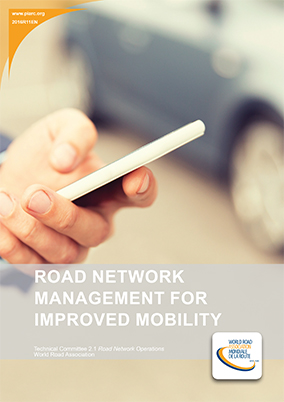 It is useful to review the term "Intelligent Transport Systems (ITS)" in this report. According to the PIARC ITS Handbook, ITS is a generic term to mean integrated communications, control technologies and information processing systems for transport applications.
However, in this report, we consider the need to define "ITS" as Intelligent Systems for improving mobility using integrated communications, control and processing technologies of information to meet smart objectives and goals (specific, measurable, ambitious but achievable and within a predetermined time frame), through key performance indicators (KPI) which are articulated in public policies.
We must define not only the "What?" but also the "How?" and the "Why?" of ITS projects, along with measuring the effectiveness and degree of success of these projects.
In this report, a good number of interesting case studies have been analysed and compared. Each of them represents a successful approach, based on certain conditions.
Information sheet
Date: 2016
Author(s): Comité technique 2.1 Gestion des Réseaux routiers Technical Committee 2.1 Road Network Operations
Domain(s): Road Network Operations
Type: 2016R11EN - Technical Report
PIARC Ref.: 2016R11EN
ISBN: 978-2-84060-393-1
Number of pages: 53