Cooperative Vehicle Highway Systems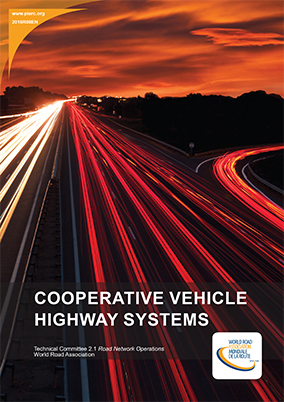 We can consider that the most recent developments of the vehicles are:
the massive deployment of sensors, actuators and computers allowing to develop a kind of "vehicle and transport system intelligence";
their ability to communicate among themselves or with the infrastructure through the concept of cooperative systems;
the introduction of electric motor combined or not with thermal motor: hybrid vehicles or full electric vehicles.
All these changes are beneficial for both the car manufacturers, cycling manufacturers, road networks operators and transport users (drivers or simple users).
This report attempts to describe the key issues and the latest advances around these important developments.
After an introduction to the main issues, the report is organized into three parts:
Topic 1: Newest evolutions and innovative services based on cooperative systems.
Topic 2: Emergence of electric vehicles.
Topic 3: Network monitoring based on cooperative system.
Finally, this report concludes with a summary of best practices and recommendations.
Information sheet
Date: 2016
Author(s): Comité technique 2.1 Gestion des Réseaux routiers Technical Committee 2.1 Road Network Operations
Domain(s): Road Network Operations
Type: 2016R08EN - Technical Report
PIARC Ref.: 2016R08EN
ISBN: 978-2-84060-386-3
Number of pages: 51