Risk-based management of the bridge stock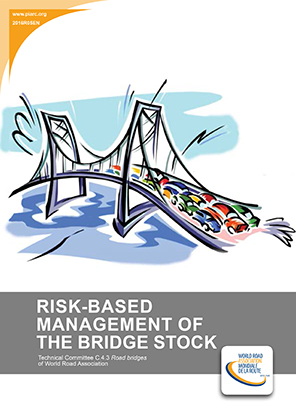 In the past, the Technical Committee 4.3 Road bridges reviewed the bridge management systems implemented in several countries and advised a revision of the management of bridges based on risks (Management of bridge stock 2011 - report ISBN 2-84060-238-5).
This report aims to provide some answers with respect to risk-based management for bridges.
It discusses the integration of risk-based analyses into the bridge management systems of several countries and gives examples of formal methods of risk-based analyses on certain types of structures (pre-stressed concrete bridges, barriers, wind barriers) or hazards (earthquake, wind, scour, climate change).
Information sheet
Date: 2016
Author(s): Comité technique 4.3 - Ponts routiers Technical Committee 4.3 - Road Bridges
Domain(s): Risk Management / Road Bridges
Type: 2016R05EN - Technical Report
PIARC Ref.: 2016R05EN
ISBN: 978-2-84060-381-8
Number of pages: 39