New repair and rehabilitation methods for road bridges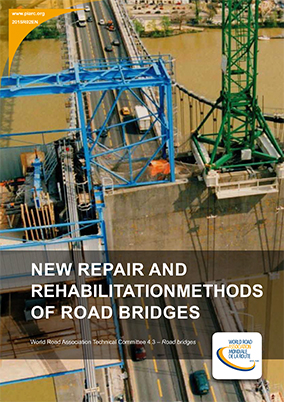 In many countries, the average age of the road bridges stock is over fifty years, and a large number of the bridges are not in good condition. The economic issue leads to the search for innovative solutions to extend the service life of the bridges and rehabilitate them in the most cost-effective way.
From an international survey, twenty-two cases of degradation were selected affecting mainly reinforced concrete and prestressed concrete bridges. For each of them, countries were invited to describe the standard repair method as well as innovative methods that have been applied. The comparison between the methods is made considering the criteria of: reliability, availability, maintainability and safety. The financial aspect and environmental sustainability are also examined on a case by case basis.
Information sheet
Date: 2015
Author(s): Comité technique 4.3 - Ponts routiers Technical Committee 4.3 - Road Bridges
Domain(s): Road Bridges
Type: Technical Report - 2015R02EN
PIARC Ref.: 2015R02EN
ISBN: 978-2-84060-359-7
Number of pages: 112