Maintenance methods and strategies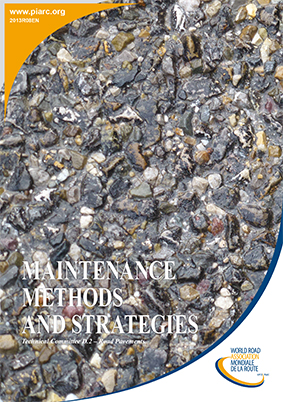 This report presents the results of the answers from 16 countries to a survey regarding improved maintenance methods for flexible and semi-rigid pavements and the maintenance strategies.
Regarding improved maintenance methods, the variations in the answers were found to be large. It also became clear that the knowledge about the long-term performance of different maintenance methods varies. It is not always clear whether the durability is an "expected" durability or an "achieved" durability. Some case histories are described in appendix.
In its second part, the report analyzes the existing strategies employed by the various agencies, drawing up a list of management indicators, and studying the changes made to these strategies over time. The environmental impacts after the implementation of changes were also considered. A second step consisted of analyzing the same information from the perspective of contracts involving partial or total outsourcing of works on the road network.
Information sheet
Date: 2013
Author(s): Comité technique D.2 Chaussées routières / Technical Committee D.2 Road Pavements
Domain(s): Road Assets Management / Road Pavements
Type: 2013R08EN - Technical report
PIARC Ref.: 2013R08EN
ISBN: 978-2-84060-323-8
Number of pages: 61