Comparison of national road safety policies and plans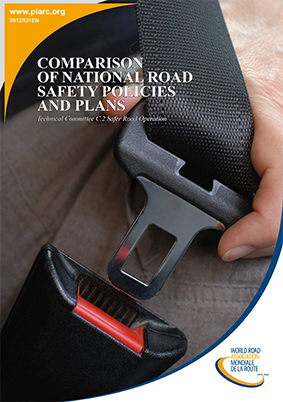 This Report examines the road safety performance of several nations, reviews reported policies and strategies in jurisdictions and attempts to establish linkages between adopted and implemented road safety policies, overarching multi - year strategies and performance outcomes.
The findings are built upon survey returns from 16 countries and 8 selected state/provincial jurisdictions which set out the road safety visions, strategies, policies and practices they have adopted to improve road safety.
The surveys sought information which included: road safety vision, ambition and approach, road safety management arrangements, policies adopted to address drink driving, drug driving, speeding, and improve seat belt and helmet use, penalties to deter non-compliance with these policies, improvement of the inherent road safety through policies for infrastructure safety programs and speed limit setting guidelines, policies to achieve improved standards of vehicle safety, policies linking injury insurance premiums and crash risk by vehicle or user, etc.
Information sheet
Date: 2012
Author(s): Comité technique AIPCR C.2 Exploitation routière plus sûre / PIARC Technical Committee C.2 Safer Road Operations
Domain(s): Road Safety
Type: 2012R31EN - Technical report
PIARC Ref.: 2012R31EN
ISBN: 978-2-84060-264-4
Number of pages: 304