A study of winter service management systems and road user information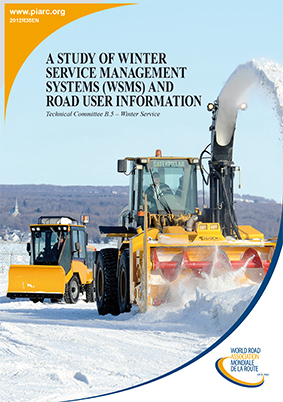 Winter Service Management Systems (WSMS) are a developing technology currently implemented in some countries with marginal and cold winter climates.
The report examines the conditions for the successful development and implementation of such systems. It also deals with the issues of sharing information with other management systems, of vehicle data collection on the roads, and with possibilities of including forecasting and modelling in WSMS.
The different topics are illustrated with case studies.
Information sheet
Date: 2012
Author(s): Comité technique AIPCR B.5 Viabilité hivernale / PIARC Technical Report B.5 Winter maintenance
Domain(s): Winter Service
Type: 2012R35EN - Technical report
PIARC Ref.: 2012R35EN
ISBN: 978-2-84060-303-0
Number of pages: 85