Best practices for road safety campaigns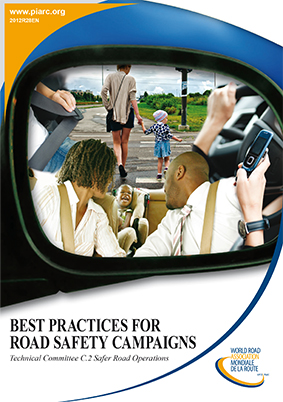 The report presents key findings of a literature review of best practices for road safety campaigns, and relate these to actual road safety campaign practices by road administrations and authorities of fourteen countries who responded to a survey questionnaire.
The report covers the following key focus areas:
Road User Behaviour (including reference to theories of behaviour change),
Types of Road Safety Campaigns,
Target Audiences,
Campaign Media, and
Campaign Evaluation.
It shows how and why these issues should be sufficiently researched and understood before implemented by road authorities and administrations.
Information sheet
Date: 2012
Author(s): Comité technique AIPCR C.2 Exploitation routière plus sûre / PIARC Technical Committee C.2 Safer Road Operations
Domain(s): Road Safety / Road Network Operations
Type: 2012R28EN
PIARC Ref.: 2012R28EN
ISBN: 978-2-84060-260-1
Number of pages: 50