State of the practice for cost-effectiveness analysis, cost-benefit analysis and resource allocation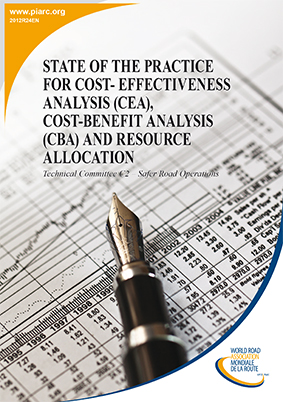 This report examines the economic analysis techniques applicable to investments to improve road safety, in order to optimize the allocation of available resources.
It presents the basics of project evaluation before detailing the methods of cost-effectiveness and cost-benefit analysis.
The report also discusses the valuation of the cost of road accident casualties and discusses the valuation according to the income level for different countries. It then presents the data needed to assess the impact of measures taken for road safety. The report also includes a literature review of recent studies on the evaluation of the effectiveness of measures. A review of barriers to the use of assessment tools and practices in various countries conclude the report.
Appendices contain the answers to an international survey and case studies of cost-effectiveness analysis and cost-benefit analysis performed in the Netherlands.
Information sheet
Date: 2012
Author(s): Comité technique AIPCR C.2 Exploitation routière plus sûre / PIARC Technical Committee C.2 Safer Road Operations
Domain(s): Road Safety
Type: 2012R24EN - Technical Report
PIARC Ref.: 2012R24EN
ISBN: 978-2-84060-291-1
Number of pages: 102