Best practice for road tunnel emergency exercises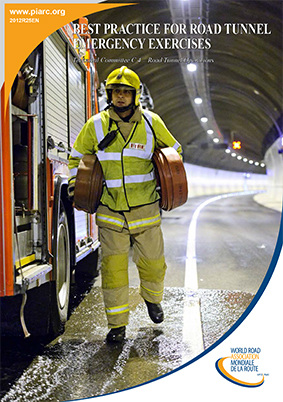 Emergency exercises are an integral part of the planning process of road tunnel safety.
Drawing on international experience in this area, this report is in the form of a detailed guide for defining objectives, prepare, implement and evaluate an exercise in the most efficient and productive as possible. It also contains practical information on the resources and personnel required for the organization of an emergency exercise, on the costs and outcomes.
For non-yet experienced emergency exercise planning officers, this report can help to clearly define the objectives to achieve, set the steps to take before moving to practice, and to choose the size and the type of exercise to perform.
The report is also useful as a checklist for exercise planning officers.
Information sheet
Date: 2012
Author(s): Comité technique AIPCR C.4 Exploitation des tunnels routiers / PIARC Technical Committee C.4 Road Tunnel Operation
Domain(s): Road Safety / Road Tunnel Operations
Type: 2012R25EN - Technical Report
PIARC Ref.: 2012R25EN
ISBN: 978-2-84060-292-X
Number of pages: 50