High level management indicators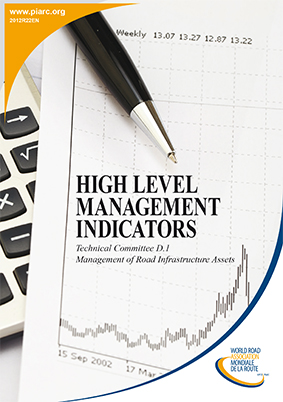 This report proposes a methodology for the identification of management indicators useful to road authorities for an efficient management of the road infrastructures they are in charge of.
The methodology consists of four steps:
the identification of the stakeholders;
the analysis of the expectations of each stakeholder;
the prioritization of the expectations for each stakeholder;
the identification of "high level management indicators" (HLMI) which allowquantifying the performance of the road infrastructure with respect to the expectations and, when such an indicator doesn't exist yet, the identification of elementary parameters on which the HLMI will be based.
The report illustrates this methodology with one example: the HLMI required for assessing the efficiency of the road network from the point of view of different stakeholders.
Information sheet
Date: 2012
Author(s): Comité technique AIPCR D.1 - Gestion du patrimoine routier/ PIARC Technical Committee D.1 - Management of road infrastructure assets
Domain(s): Road Assets Management
Type: 2012R22EN - Technical report
PIARC Ref.: 2012R22EN
ISBN: 978-2-84060-288-1
Number of pages: 59