Managing risk in road organization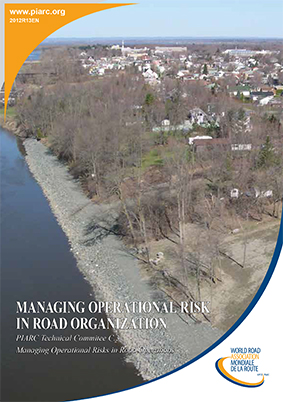 The Guide to Risk Management in a Road Organization aims at presenting principles and techniques of risk management (RM) for road organizations illustrated with practical examples of implementation.
Risk analysis techniques presented in Chapter 2 include Risk Analysis by Scenario, Failure Modes and Effect Analysis (FMEA) and Hazard and Operability Analysis (HAZOP).
Chapter 4 is dedicated to risk management for road networks including engineering structures as well as natural and anthropogenic risks.
Chapter 5 deals with risk management for infrastructural construction projects. Risk evaluation has to be carried out at each stage of the project.
Crisis management isreviewedin Chapter 6.
Detailed descriptions of examples and case studies for the various areas of risk management practices can be found in the 296-page-appendices.
Information sheet
Date: 2012
Author(s): Comité technique AIPCR C.3 Gestion des risques d'exploitation dans l'exploitation routière au plan national et international / PIARC Technical Committee C.3 Managing operational risk in national and international road operations
Domain(s): Risk Management
Type: 2012R13EN - Technical report
PIARC Ref.: 2012R13EN
ISBN: 978-2-84060-265-2
Number of pages: 376