Reduction of construction time and cost of road pavements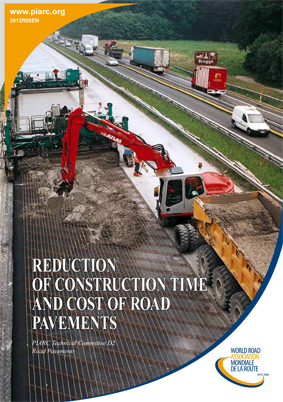 Road authorities who want to build, rehabilitate or repair pavements wish, for many reasons, to do this in the shortest possible time and at the lowest cost. However construction time and costs are often conflicting parameters. Hence the issue of reducing construction time and costs, without affecting the quality of the works, must be considered as a problem of optimization.
A number of tools are available including: tendering procedures, the selection of technical solutions, organization methods for the works.
Twenty cases are presented: fifteen relate to concrete pavements and five to bituminous pavements. For each case, the means used to reduce time and costs are described.
Information sheet
Date: 2012
Author(s): Comité technique D.2 Chaussées routières / Technical Committee D.2 Road Pavements
Domain(s): Road Pavements
Type: Technical report 2012R09EN
PIARC Ref.: 2012R09EN
ISBN: 978-2-84060-253-9
Number of pages: 100