Improved services for customers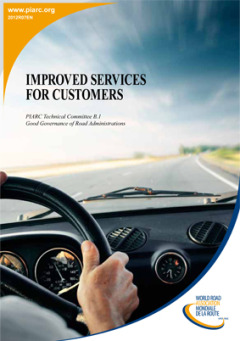 Needs and expectations of road users evolve. To provide appropriate services, the public sector should be more receptive to their suggestions. To ensure the public value, users must not only be heard but their input should be incorporated into the process and the services provided in the field of transport.
This report provides an overview of the concept of the "customer approach". Conclusions are then drawn on the segmentation, the collection of suggestions and the evaluation of user needs. Various examples are presented on how some road administrations manage the customer approach. The report concludes with recommendations on how to commit to putting users at the center of concerns, on the key factors of success and the pitfalls to avoid, as well as for the following steps.
Information sheet
Date: 2012
Author(s): Comité technique AIPCR B.1 Bonne gouvernance des administrations routières / PIARC Technical Committee B.1 Good governance of road administrations
Domain(s): Governance of Road Authorities
Type: Technical report 2012R07EN
PIARC Ref.: 2012R07EN
ISBN: 2-84060-249-0
Number of pages: 29