ROUTES/ROADS Magazine - Previous issues available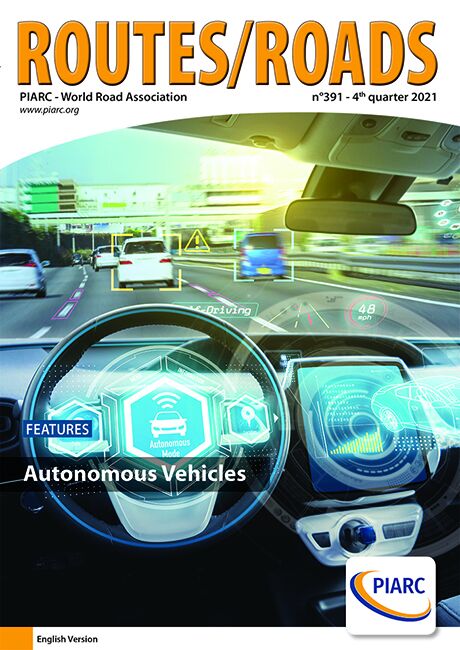 ROUTES/ROADS


The PIARC magazine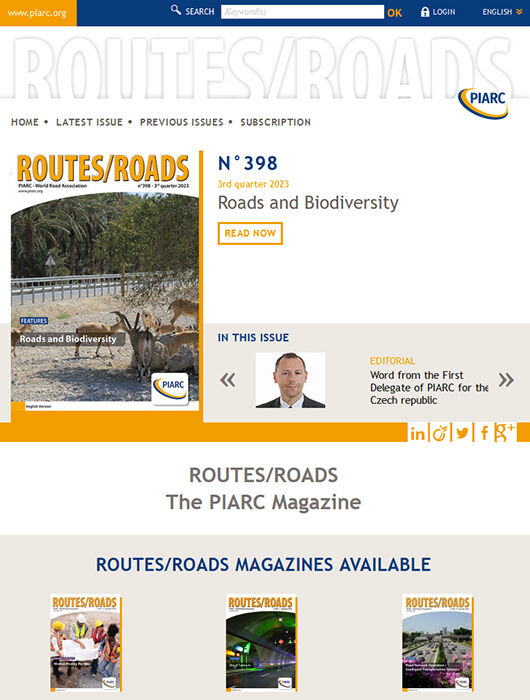 Download the magazine in low resolution

Routes/Roads Magazine 391 - PDF Low Definition

(3.2MB)
Download the magazine in high definition

Routes/Roads Magazine 391 - PDF High Definition

(52.0MB)
N° 391 — Autonomous Vehicles
4th Quarter 2021 / December
Contents of the issue N° 391 of Routes/Roads Magazine
Editorial
by Claude Van Rooten
WHAT'S NEW?
WHAT'S NEW? Update
France - Road Resilience, a Key for the Climate and Energy Challenges of Sustainable Development
France - Canada - Transformative Human Resource Management Practices in the Road and Transportation Sector
Spotlight on young professionals -Giulia Cibrario (Italy)
Forum for a National Committee
CEDR launches new strategy on road safety – towards the Vision Zero
Features
Road Stories
Masthead
Log in before downloading documents!
56 pages, English, number of subscribers: around 2,250 people, towards 142 countries.
PIARC President: Claude Van Rooten (Belgium)
Director of Publication: Patrick Malléjacq
Editor: Robin Sébille
Publications Manager: Cécile Jeanne
Translations: Id2m, Rennes (France)
Printing/Distribution: INGENIDOC / Saint-Etienne-du-Rouvray
Subscription (4 issues a year): 60 €
ISSN : 0004-556 X
Submit an article
Authors may or may not be members of the Association. Articles are subject to peer review, with technical committees of PIARC or outside experts to decide on publication.
Information on the life of the Association completes the magazine.
To submit an article for Routes/Roads, see the note to authors.