PIARC travelled to northern India for an Executive Committee meeting!
Published on 31 May 2023.
In April, the PIARC Executive Committee was followed by a seminar on tunnels in Dehradun.
April 2023 was marked by intense exchanges with India. Mr Sanjay Kumar Nirmal, Secretary of the Indian Roads Congress (founded in 1934) and a member of PIARC's Executive Committee, invited the Association to visit the northern state of Uttarakhand, renowned for its mild climate and mountainous terrain.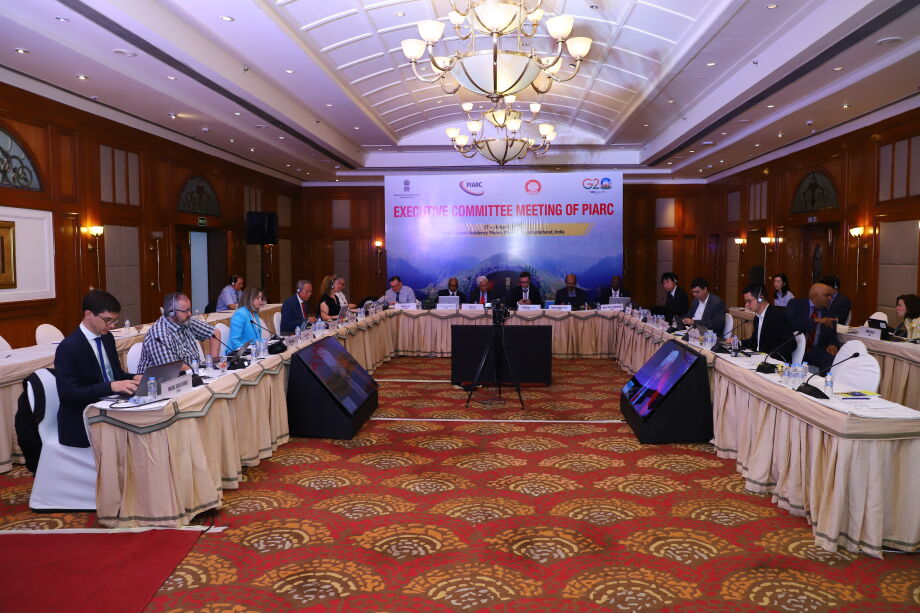 The week began with a plenary meeting of the PIARC Executive Committee in Mussorie. Chaired by President Nazir Alli, the members were able to review the Association's management and examine in depth the technical priorities for the next four years. The next Chairmen and Secretaries of the Technical Committees were appointed, so that they could be involved in finalising the terms of reference of their expert groups. It should be noted that the proportion of women and the number of representatives from low- and middle-income countries have increased significantly, in line with the values of equality and inclusion approved by the Council last November.
A technical seminar was then held in Dehradun on the design, construction and operation of tunnels. It followed on from a webinar on the same subject held online last year, and represented a return to face-to-face exchanges. These issues are particularly important in the State of Uttarakhand, which has a particularly imposing topography. Vice-Chairman Mark Henry Rubarenzya opened the event, which attracted over 400 registered delegates and sparked a lively exchange between the international experts on PIARC Tunnel Committee and the Indian technical community. The seminar was organised in conjunction with the Indian Roads Board and the Uttarakhand Ministry of Public Works, with the support of Dehradun Technical University, and in collaboration with ITA and ITA-COSUF, represented by their presidents Arnold Dix and Eric Prémat.
This Indian week marks the return of a country with a strong road tradition, and now the most populous in the world, to PIARC's activities.
>> Click here to see all the photos of the event!