Strategic Theme 2 "Mobility" organised three seminars in May!
Published on 31 May 2023.
The first seminar, in Tunisia, focused on rural roads, the second, in Morocco, on road operation issues, and the third, in Argentina, on mobility in urban areas.
Seminar on rural roads, organised in Tunis
Nazir Alli, President of PIARC
From May 3rd to 5th, PIARC Technical Committees 2.2 "Accessibility and Mobility in Rural Areas" and 4.3 "Earthworks" organised an international seminar jointly with the Tunisian Road Association and the Ministry of Equipment and Housing of Tunisia. The seminar was about "Resilient, sustainable and safe rural roads & earth structures for a better future", which brought together more than 180 participants from 17 countries (including 7 from Africa, 5 from Europe, one from America and one from Asia).
Before the seminar, they held their Technical Committee meetings in hybrid format, in order to review what has been done so far and to discuss the plan for Prague Congress.
Seminar on road operation concepts, organised in Rabat
Valentina Galasso, Chair of Technical Comittee 2.4

Kaouther Machta, French Secretary of Technical Comittee 2.4
From May 11th to 13th, Morocco hosted our international seminar on "Innovative road operation concepts, for safe and sustainable mobility". PIARC Technical Committee 2.4 "Road Network Operation / Intelligent Transportation Systems" held the seminar in Rabat, together with the Permanent Moroccan Association of Road Congress and the Ministry of Equipment and Water. The event gathered together more than 150 participants and 40 speakers from Morocco, Tunisia and USA as well as members from Technical Committee 2.2.
Thanks to the local organisers, a broadcasting station booth was available for the Technical Committee 2.4 Chair and French Secretary to be interviewed. Thus, Valentina GALASSO and Kaouther MACHTA presented PIARC, their Technical Committee 2.4 and the seminar. Other Committee members were also interviewed about their presentations. During the two-day Technical Committee meeting, the progress so far and future plans for Prague Congress were discussed.
Watch the interviews of:
Seminar on mobility in urban areas, organised in Buenos Aires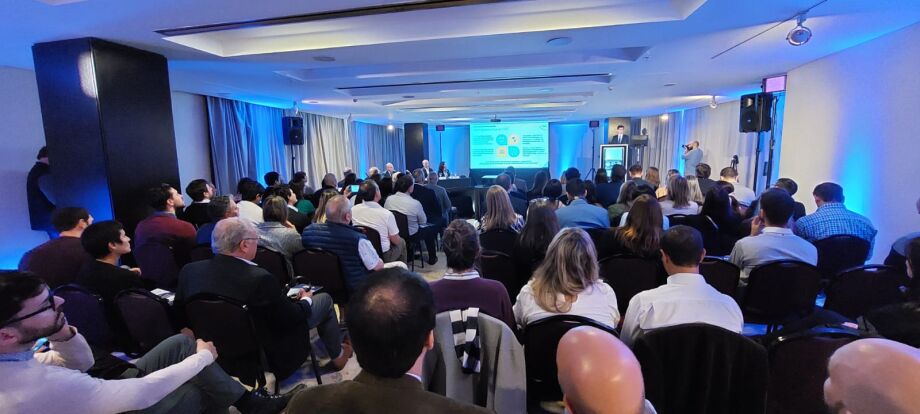 From 15 to 17 May, PIARC Technical Committee 2.1 "Mobility in urban areas" met in Buenos Aires, Argentina, and organised an International Seminar with over 150 participants from over 25 countries, in cooperation with the PIARC National Committee in Argentina, AAC, as well as the road administration Vialidad Nacional. Urban mobility is a critical issue in an increasingly urbanised world. Road infrastructure can play a key role in urban mobility, reserving its use to public transport and active modes in the city centre, and offering full accessibility in the per-urban area. PIARC Technical Director, Miguel Caso Florez, joined the seminar to support the Association, the work of the Technical Committee and to meet with Argentinean authorities to promote PIARC and its upcoming 27th World Road Congress.
---
Further information: