Coming soon in Poland: the International Symposium on Concrete Roads!
Published on 31 May 2023.
Organised by our National Committee of Poland, the Symposium on "Concrete Roads to the Green World" will take place in Krakow, Poland, from 25 to 28 June 2023.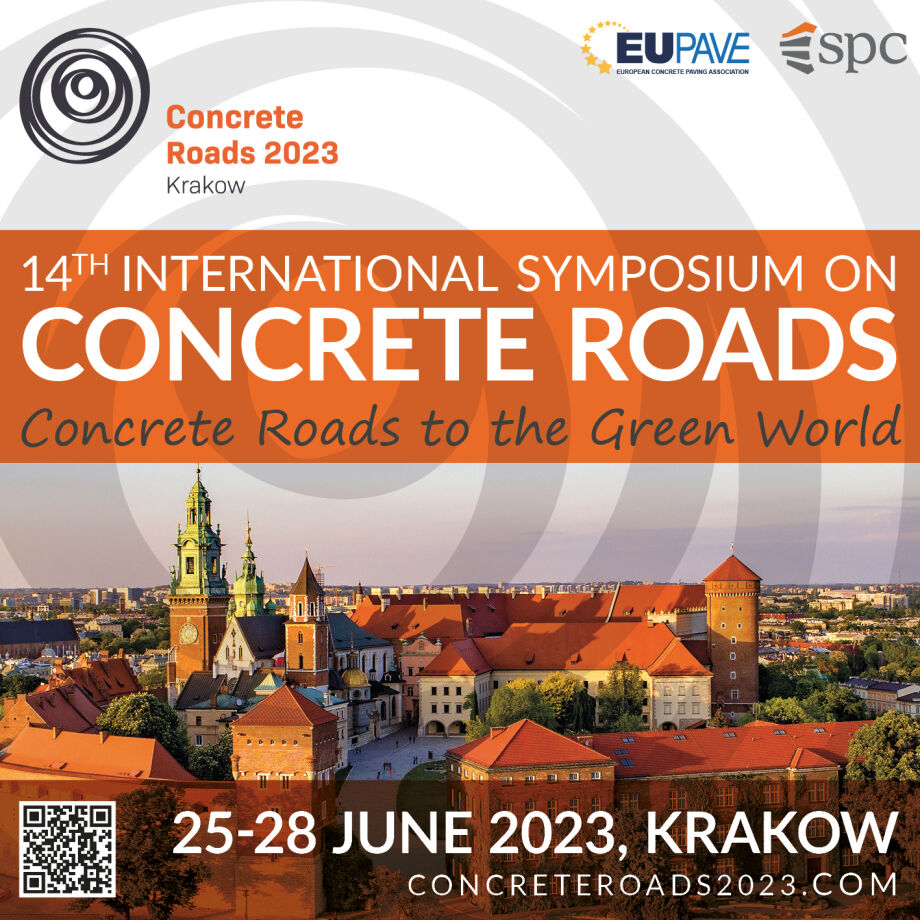 Research findings from around the world show that concrete roads are an important part of the equation in tackling the challenges of the future when it comes to infrastructure. From 25th to 28th June, researchers, designers, contractors and project owners will meet for the fourteenth time at the International Symposium on Concrete Roads, which in 2023 will be hosted in Krakow, Poland. The event will be built around more than 80 papers on concrete pavements research, innovation and experience.
Concrete Roads 2023 is organized by the Polish Cement Association together with the EUPAVE European Concrete Paving Association. Partners also include the PIARC World Road Association, International Society for Concrete Pavements, Polish Road Congress and the City of Krakow. The symposium will be held under the auspices of the General Directorate for National Roads and Highways and the Polish Ministry of Infrastructure as well as the Polish Chamber of Road Construction.
For more information, including the full agenda and application form, go to https://concreteroads2023.com/