Join our International Seminar on road mobility projects in urban regions!
Published on 4 May 2023.
Let's meet in 10 days in Buenos Aires, from 15 to 17 May, 2023.
PIARC and its National Committee of Argentina organise an International Seminar on "Road mobility projects in urban regions and their Impact on the environment". The seminar will take place from 15 to 17 May, in Buenos Aires (Argentina).
>> Register here <<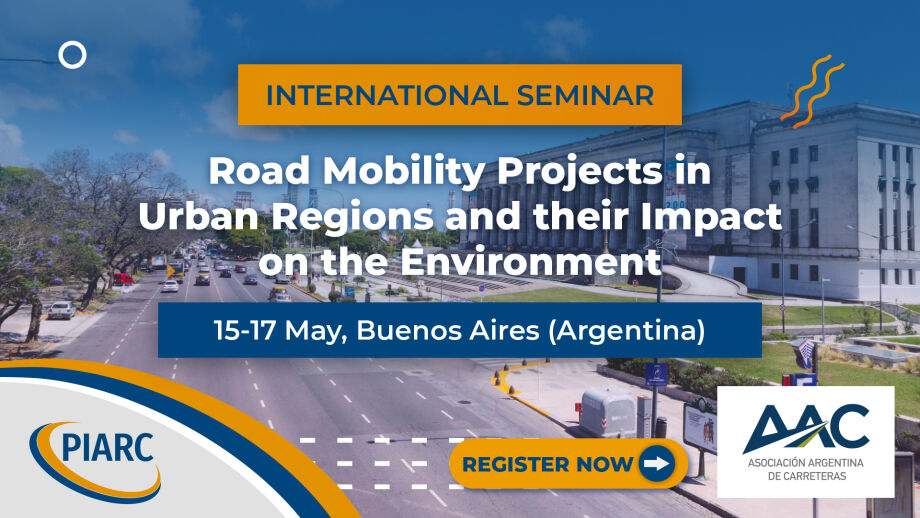 Organised with PIARC Technical Committee 2.1 "Mobility in Urban Areas", this seminar will be the opportunity for international experts to present various experiences, case studies and best practices related to four major topics studied within the Technical Committee during the 2020-2023 period:
Evaluation of Road Mobility Projects in Urban Regions and their impact on the environment
Analysis of accessibility and land use in mobility planning for urban regions
Road Audit Studies in undertakings in the previous stages of the project and the final ones with results obtained
Intelligent systems in the control of urban traffic and examples of good practices in the optimization of mobility.
Practical information
Dates: 15-17 May, 2023
Venue: NH Collection Centro Histórico Hotel, Buenos Aires (Argentina)
Language: English and Spanish, with simultaneous translation
Registration: click here
By clicking on this announcement, you will find all the necessary information on the programme, registration fees, accommodation options, how to get to the seminar, etc.
---
Further information: