PIARC received representatives from Moldova in Paris!
Published on 26 April 2023.
This was an opportunity to reactivate our cooperation, especially in view of the next World Road Congress.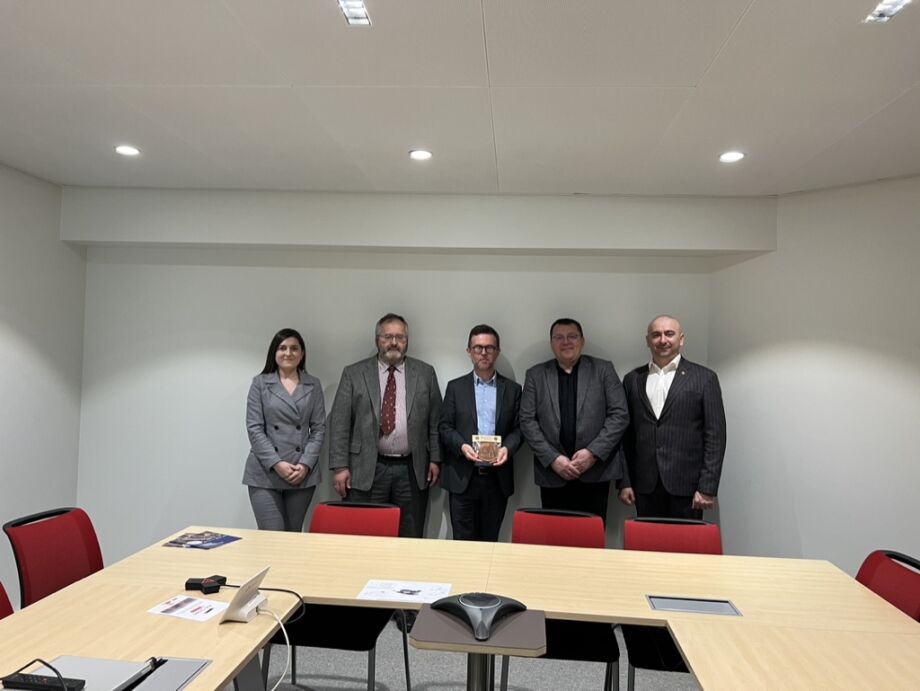 Mrs. Alina ROTARU, M. Robin SEBILLE, M. Patrick MALLEJACQ, M. Sergiu BEJAN, Pr. Dinu TURCARU
Both visiting Paris, the Director of the State Roads Agency of the Republic of Moldova - Mr Sergiu BEJAN, and Professor Dinu TURCARU - from the Technical University of Chișinău, the capital of the country, visited PIARC General Secretariat. Mrs. Alina ROTARU - a representative of the Embassy of Moldova in Paris, accompanied them for talks aiming at reactivating the cooperation between this country and our Association, of which Moldova is a member since 2008. Thanks to contacts established through the Romanian National Committee of PIARC, Moldova intends to actively participate in Prague Congress and to get involved in the Technical Committees of the next working cycle 2024-2027 of PIARC.